Thinking about going to Colombia? Read this!
Colombia has officially been checked off of our bucket list! It's a country that we have been itching to discover for years. We're already dreaming of returning... Read our trip review below to get inspired to book a trip to this amazing South American destination. Get in touch to have us plan all the details on your behalf based on our first-hand experience!
Bogota: The South American Athens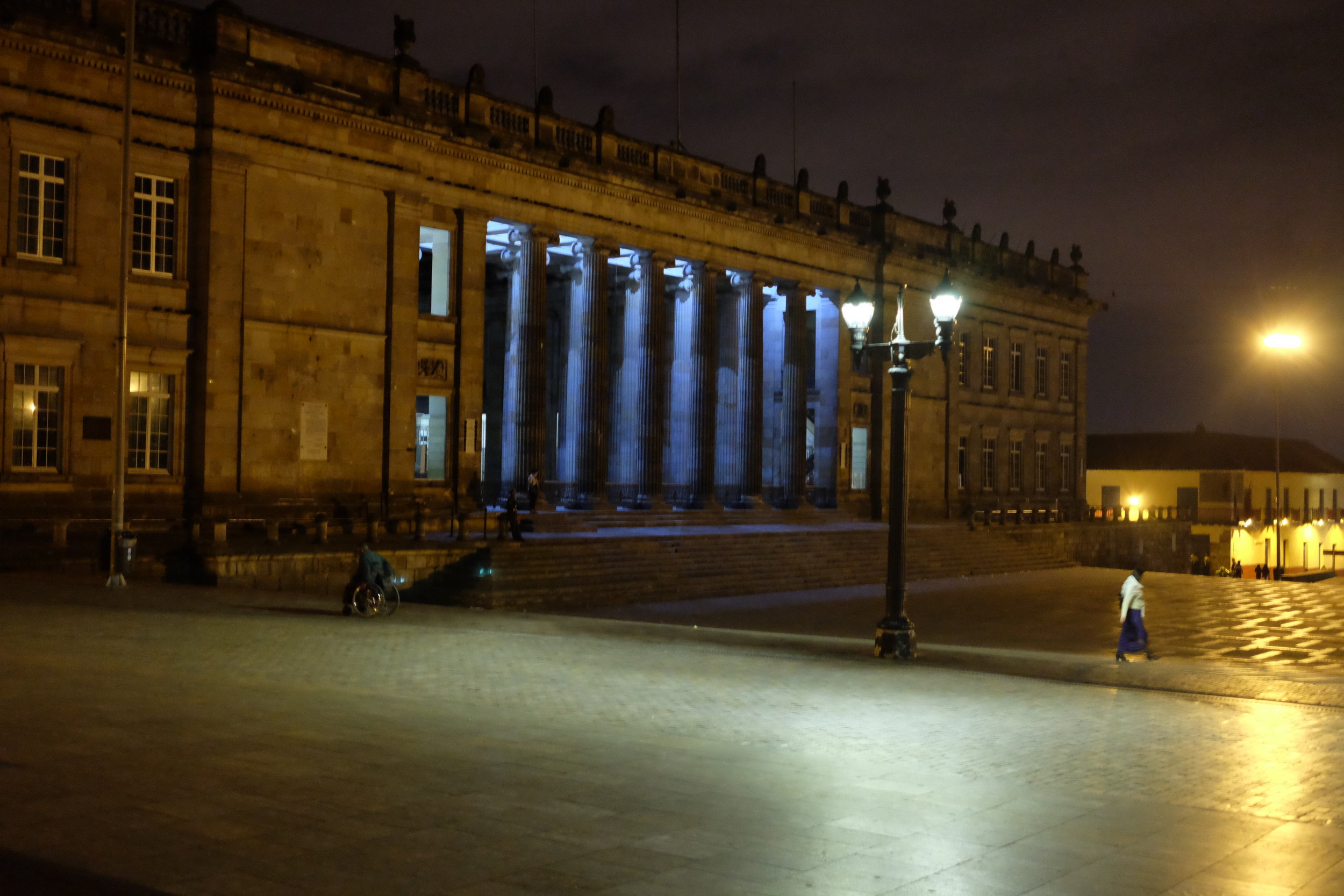 We flew from New York LaGuardia to Bogota (via Dallas on the outbound, Miami on the return) on American Airlines.
Bogota is a HUGE city with TONS of people just like New York City. The traffic is insane. The temperature dips by 15-20 F degrees on a daily basis. Mornings and evenings tend to be chilly. Bogota has some of the best street art I've seen to date. It's everywhere!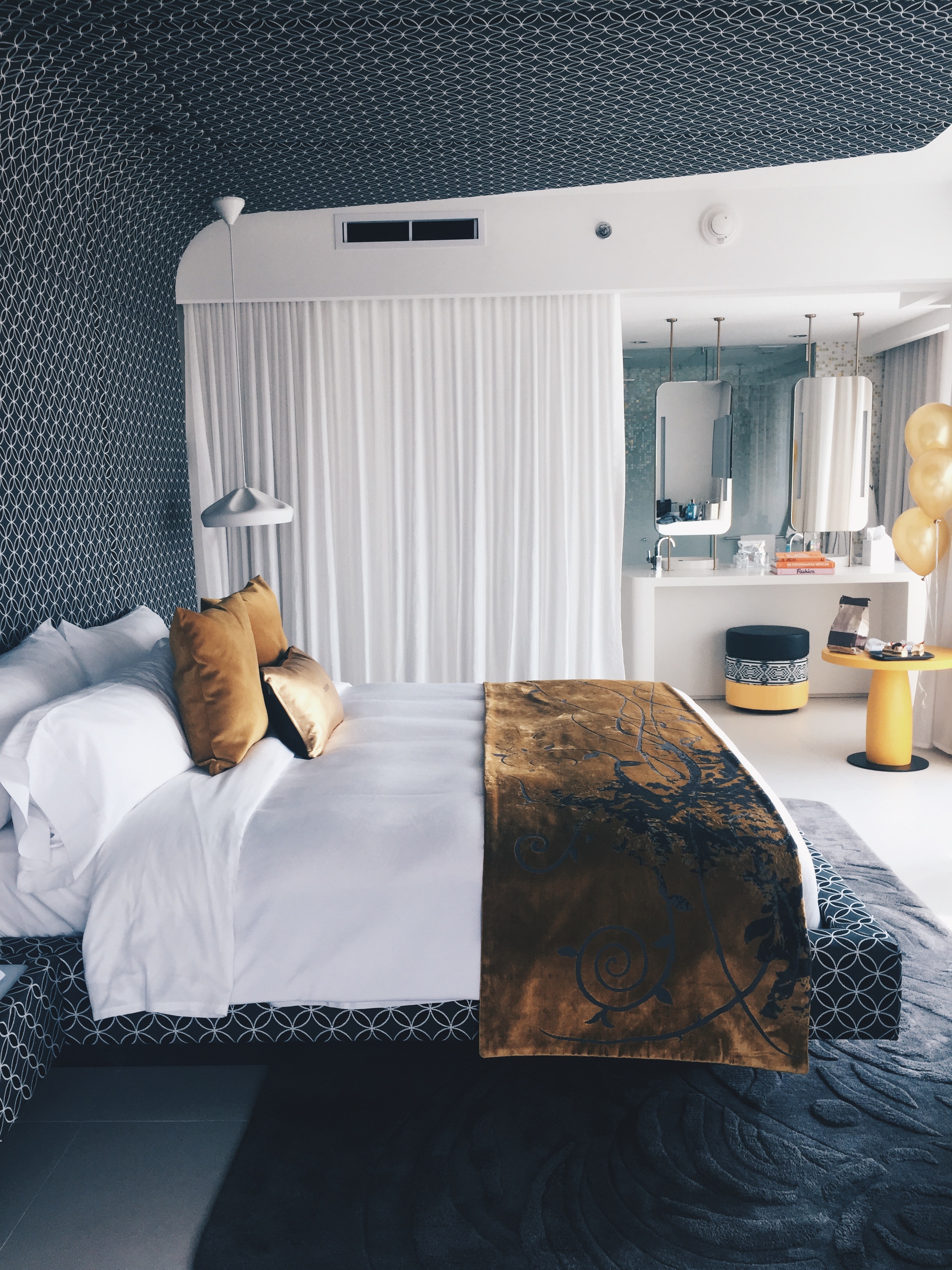 During my time in the city, I was able to stay at 1 night at Aloft Bogota and 3 nights at W Bogota. Aloft is a good option for a late night arrival or early morning departures. There is a free shuttle bus to/from the airport just a mile and a half away from the airport.
W Bogota, on the other hand, is situated in the Santa Barbara business district, about 30-40 minutes away from the city center. This hotel mostly caters to business travelers and international travelers. A stay at W Bogota is worth every penny. Unlike other W properties, the rates won't cost you an arm and a leg ($150 and higher). Since I loved this hotel so much, I will be posting a more detailed review of the hotel in the next coming weeks.
If I had more time in Bogota, I would've liked to stay at Click Clack Hotel, another trendy boutique hotel which seems like it has a cool vibe.
Uber is SUPER convenient and cheap in Bogota! We were surprised to see that 30-40 minute rides cost just about $5 USD. Nevertheless there are tons of taxis that you can hail in the street and an extensive bus system.
things to see and do in Bogota
Take the cable car up to Monserrate mountain to see the sunset. This place reminded us of Quito's TelefériQo. Be prepared for lots of tourists.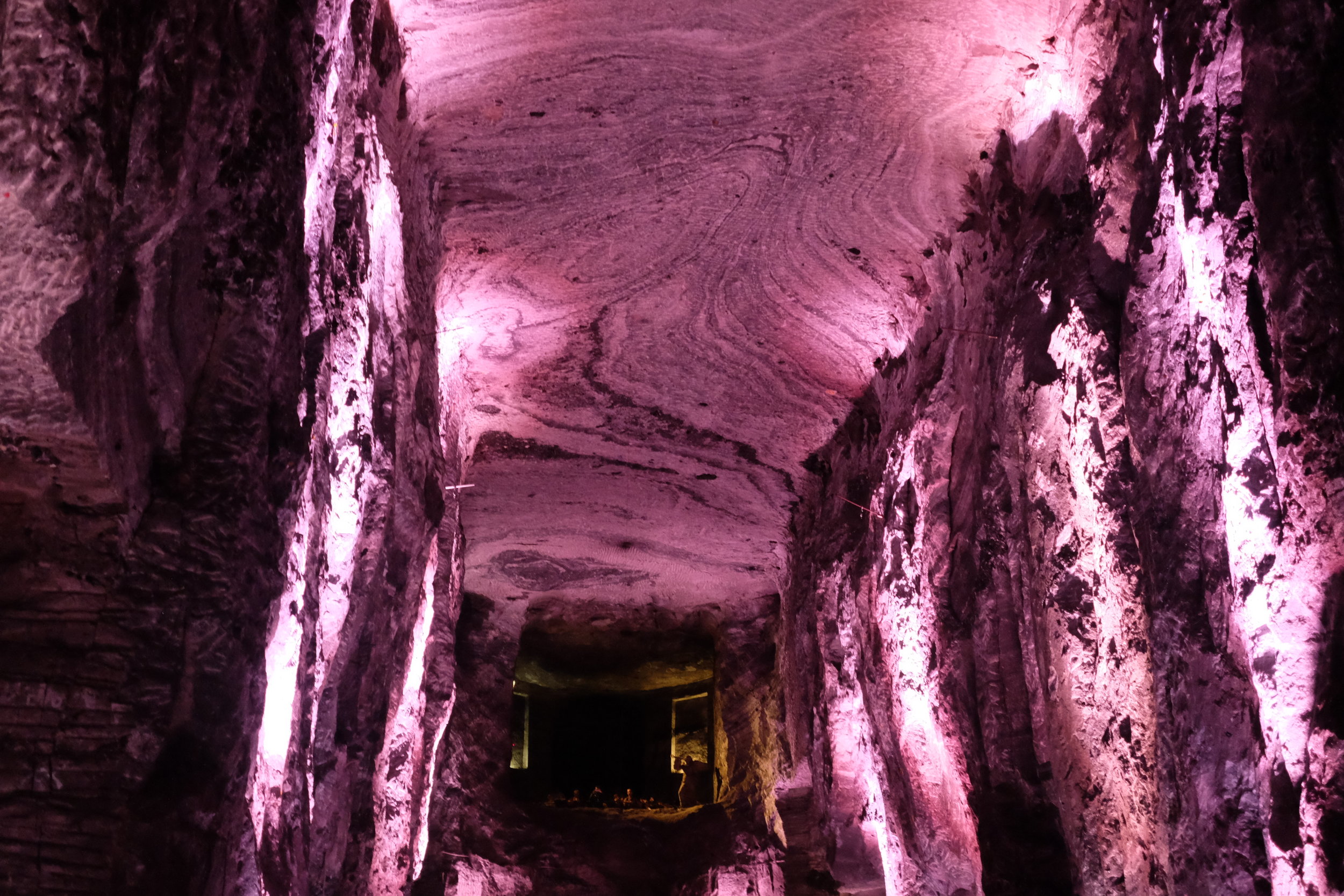 Salt Cathedral of Zipaquirá
There are English-speaking guides offering tours (included in admission) every 1-2 hours. Expect to spend at least 2 hours exploring underground.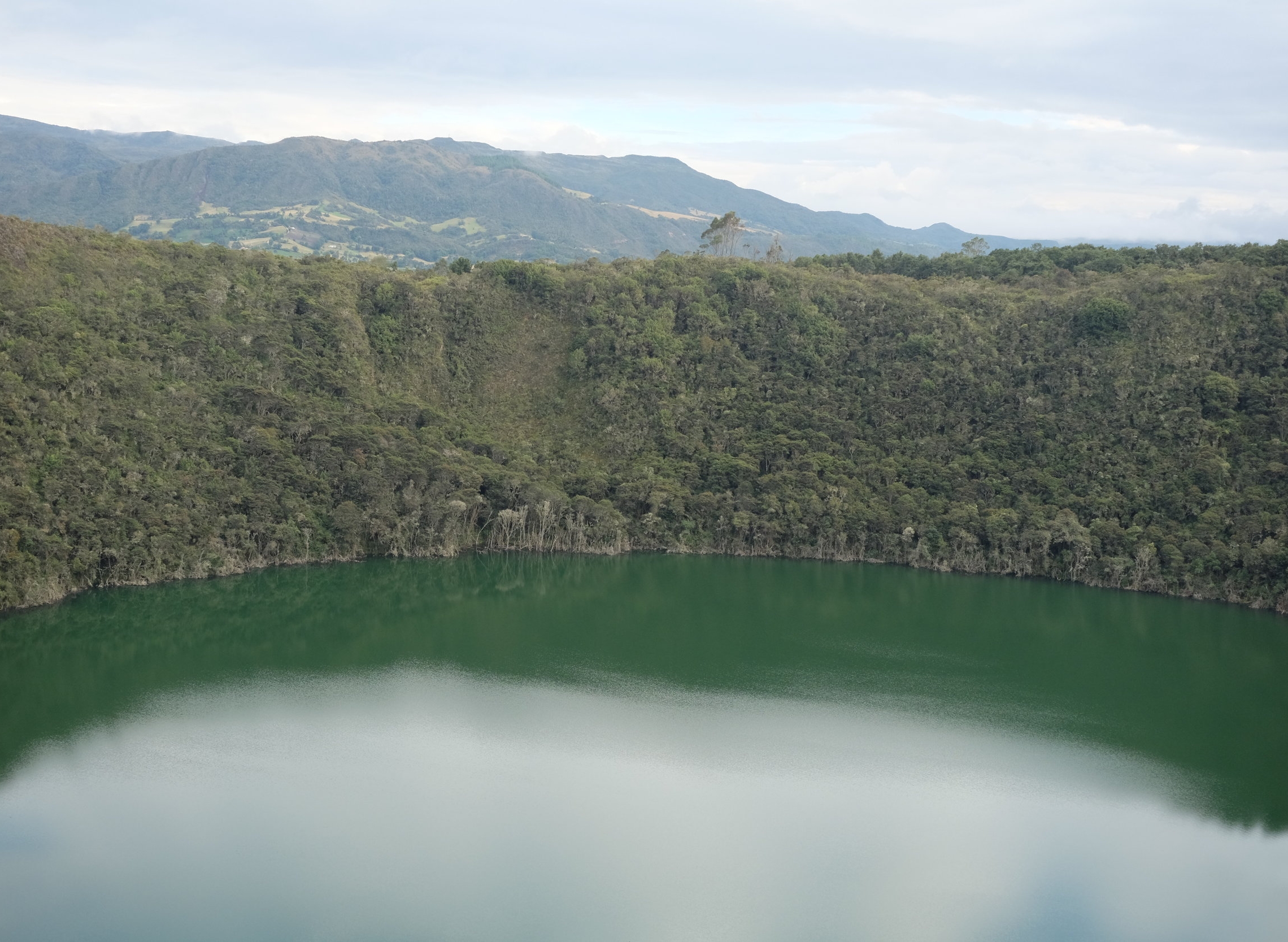 The site of the legend of El Dorado. It's even more spectacular in person.
WHAT ELSE...
Walk around the historical area of Candeleria.
Sample exotic fruits at Paloquemao.
Spend a few hours at the Gold Museum.
Check out the city's amazing street art.
Get zen at the Bogotá Botanical Garden.
Stroll around the Sunday Market in Usaquen.
People watch at Plaza de Bolívar.
SANTA MARTA: America's Pearl
On the second leg of our trip, we spent almost 2 weeks in the Santa Marta area, a great base for eco-adventures in nearby Tayrona National Park. The Caribbean region of Colombia (Costa Norte) offers stunning vistas, nature and epic beaches unlike any other place in the world.
We took a domestic direct flight from Bogota to Santa Marta on Lan Airlines. The city of Santa Marta is about 30 minutes away by taxi.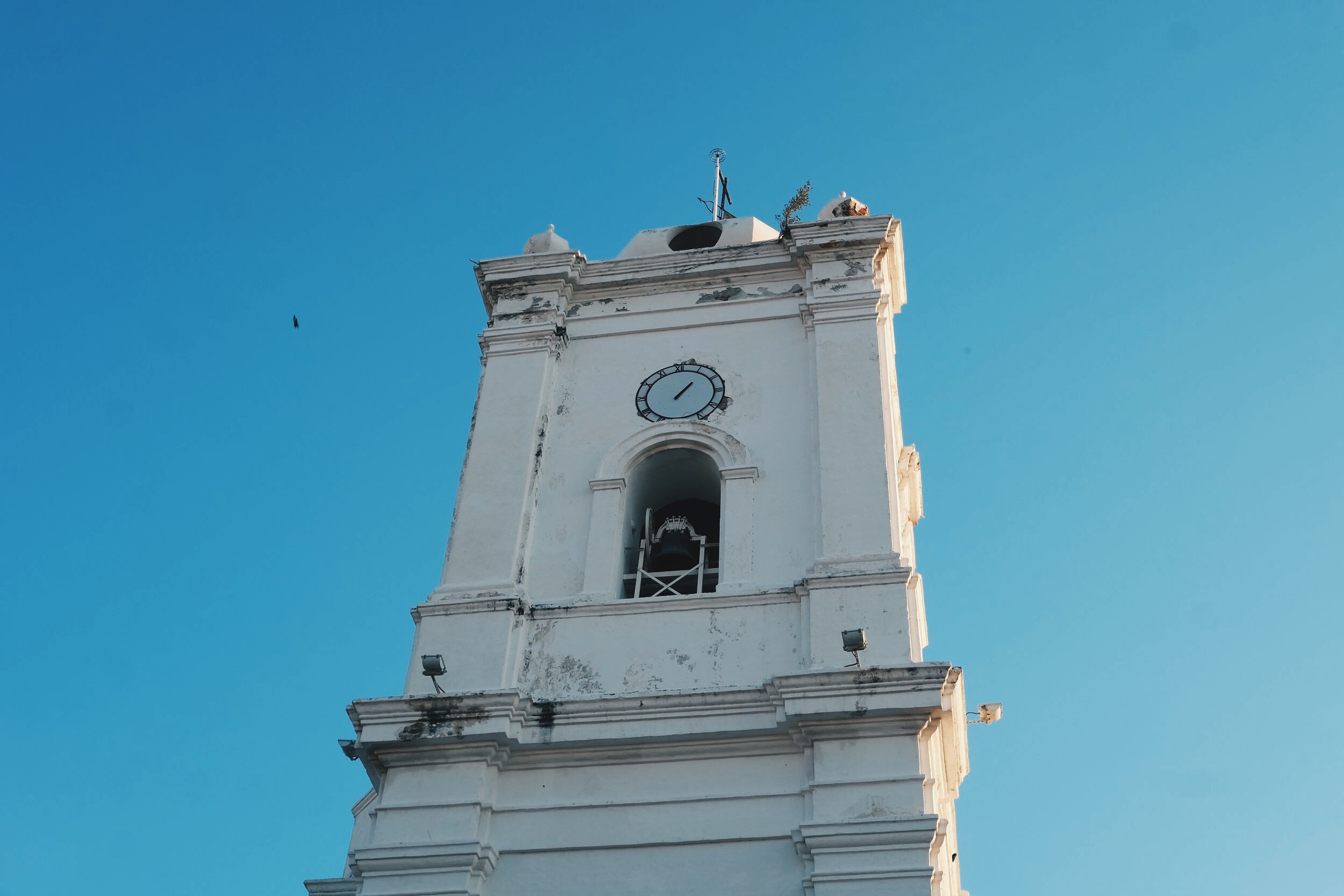 Santa Marta is a decent sized city with conveniences and excellent restaurants. You can't miss the port and the busy beach filled with vendors. There are always kids in the water, people fishing, and just chilling on the beach.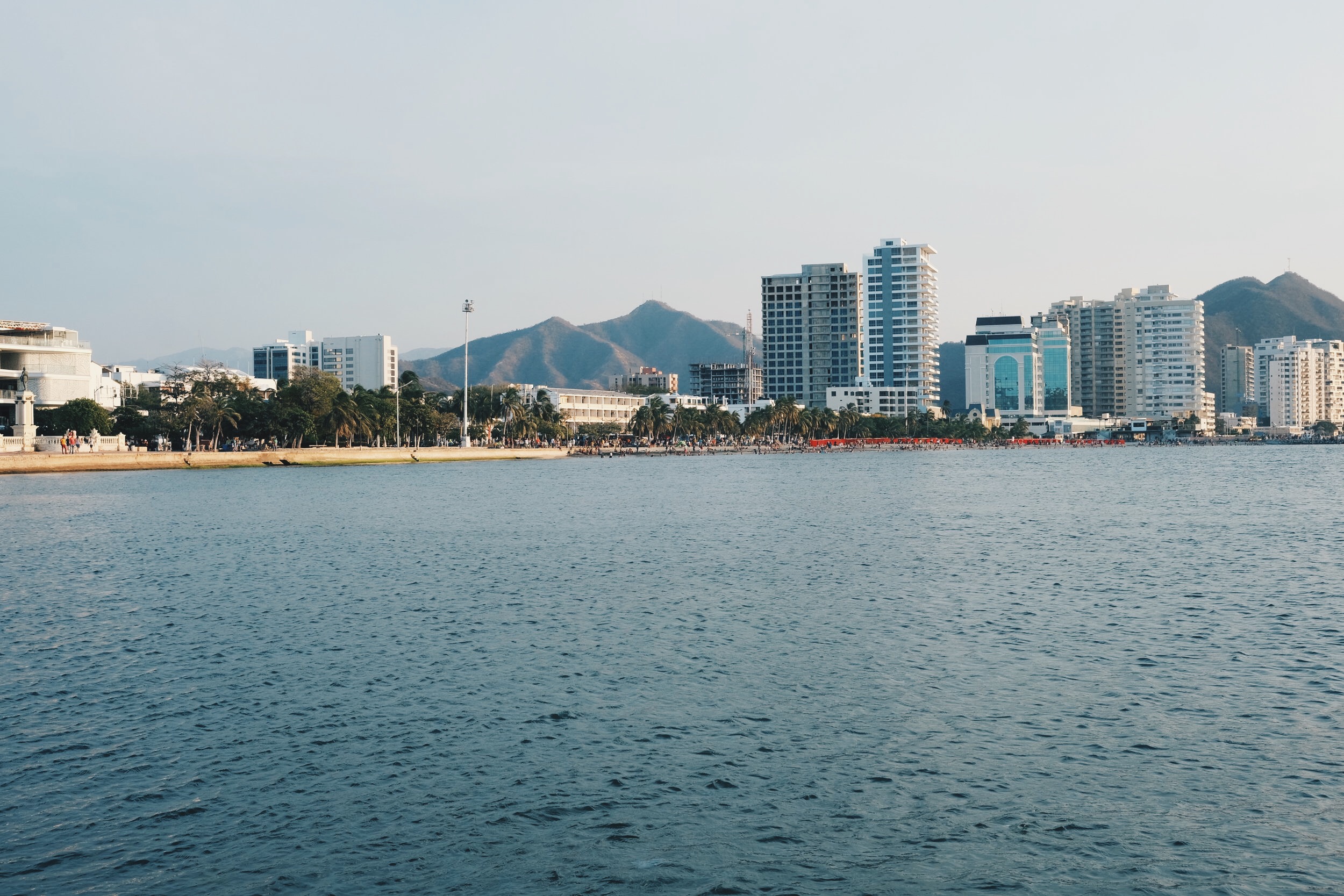 Don Pepe
Casa de Isabella - a Kali Hotel
The Dreamer
Masaya Hostel
Casa de Leda Hotel & Spa
La Brisa Loca Backpackers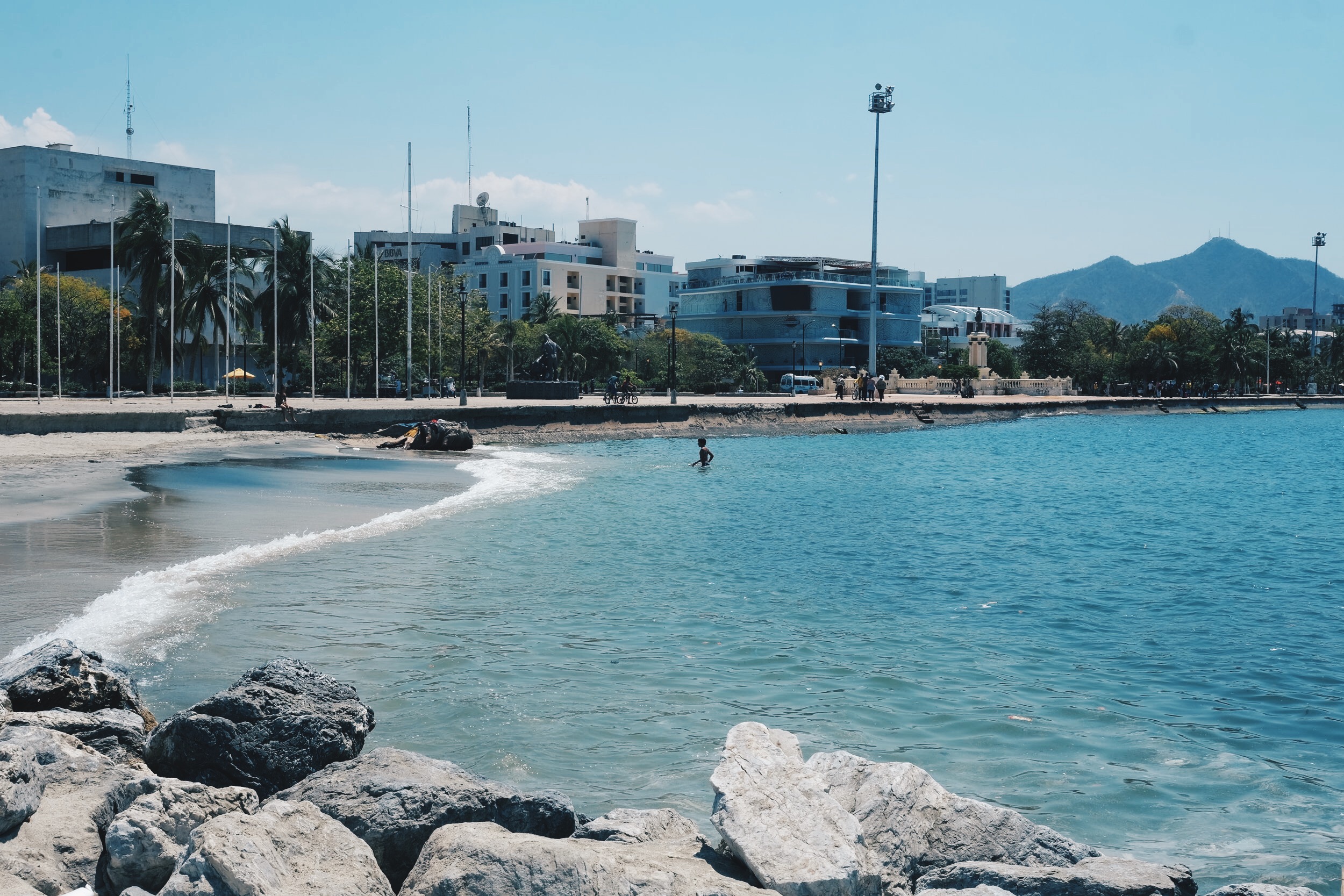 Uber is not popular in Santa Marta yet (zero cars found while searching). Taxis were our main method of transportation.
Coolest things to see and do in Costa Norte
Take a day trip to Minca (just 40 minutes from Santa Marta) for amazing mountain views, fresh air, hiking in the hot sun and waterfalls (Pozo Azul)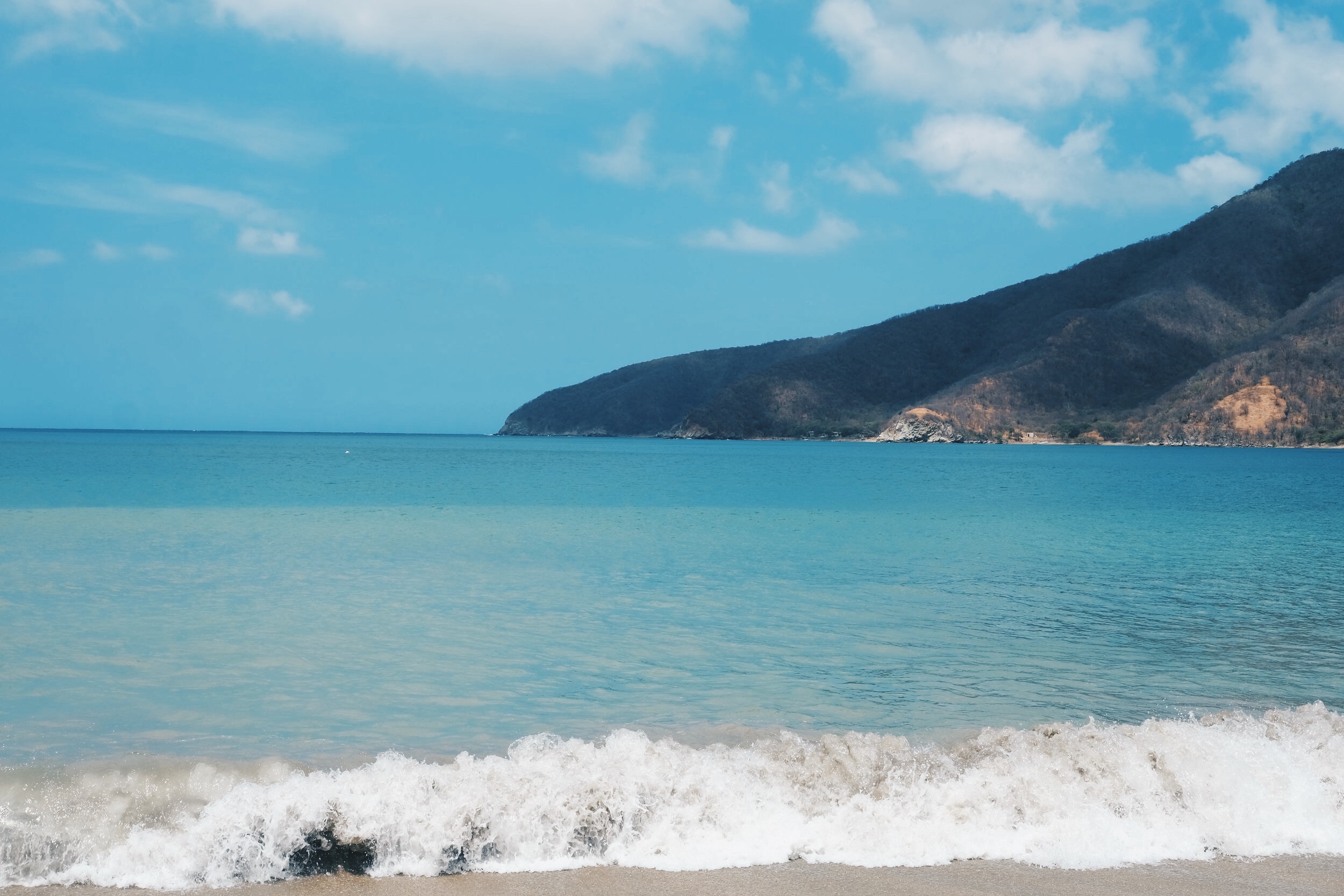 Spend a day at Bahia Concha. This hidden beach is about 12-minute taxi ride away from Santa Marta. Note the last mile or two is very rocky. Once you get to the entrance, you can either walk or drive in. There are also motorcycles available to give you a ride if you are up for it.
Go fishing! Head down to Taganga and find a fisherman / tour guide to take you out on his boat for the day.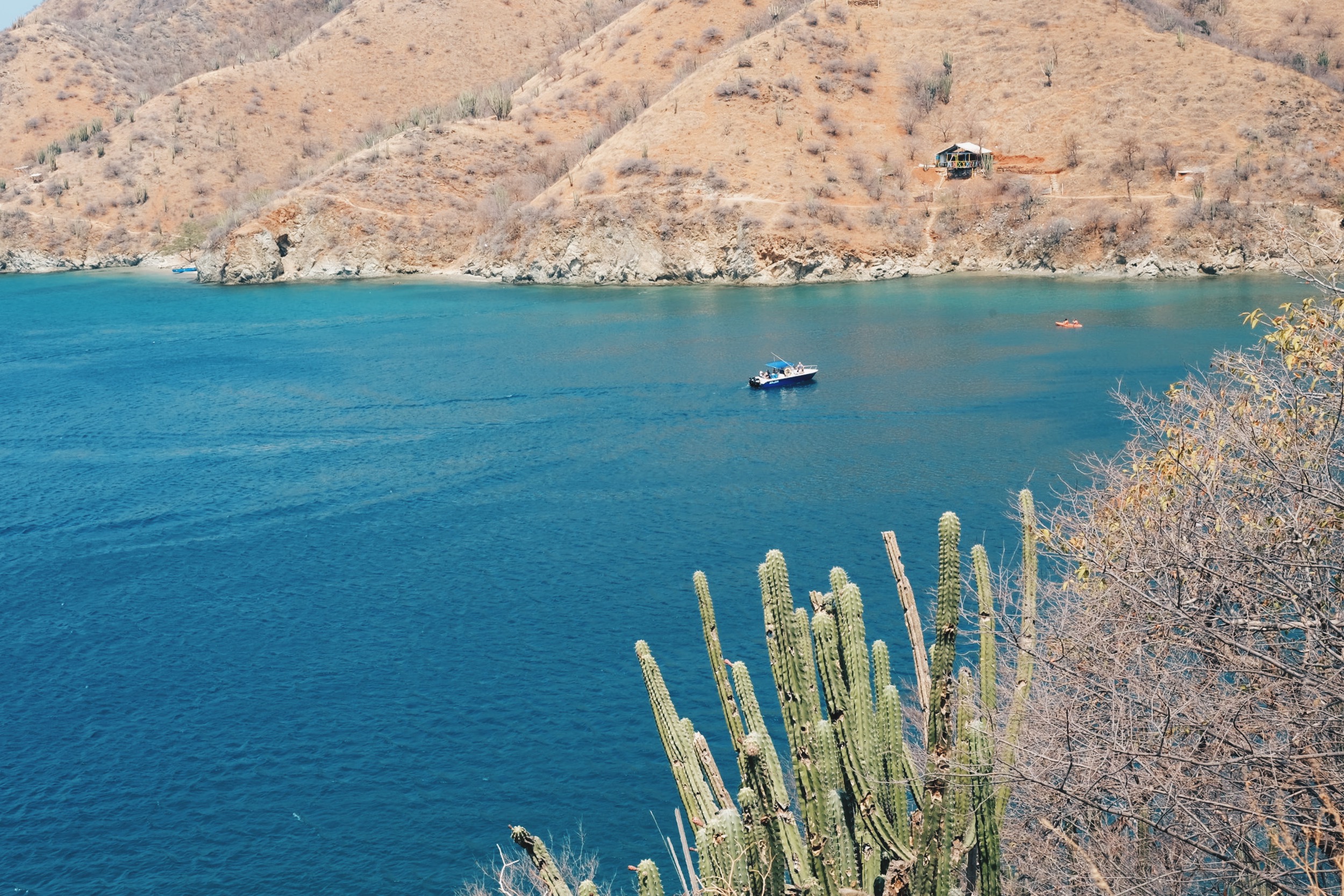 Beach day at Playa Grande: Take a taxi to Taganga and boat ride to this nicer beach. There is a somewhat steep trail to get there by foot and takes about 20 minutes.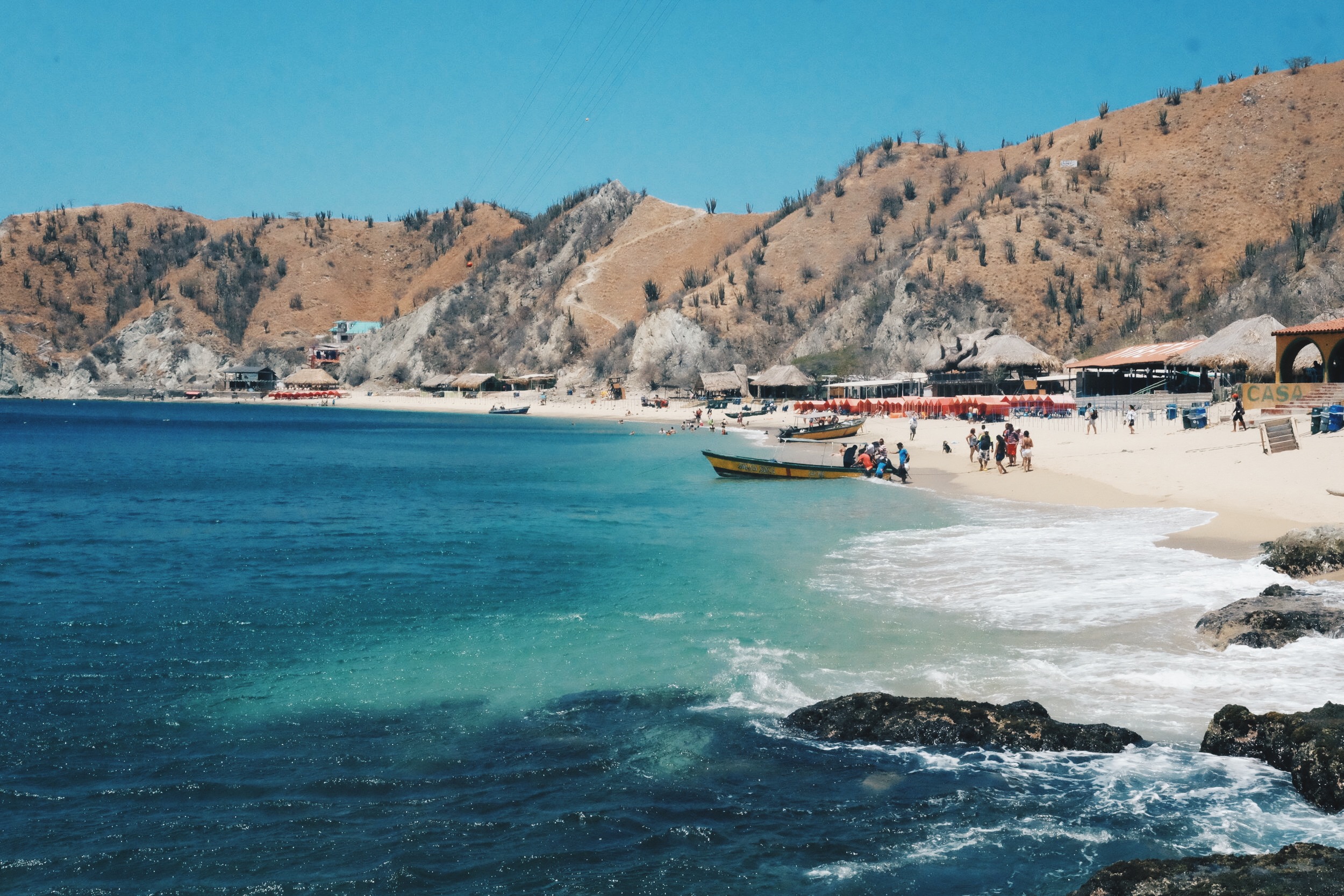 Beach day at Playa Blanca: Take a taxi to Rodadero, followed by a water taxi to Playa Blanca. Make sure to get off at the second stop as the first stop is the aquarium.
Arrange a tour to Cabo de la Velas (the northernmost tip of South America, just a stone throw away from Venezuela). This place is magical! We recommend staying 2 nights here to chill out and kite surf. Head to Punta Gallinas to witness an incredible sunset.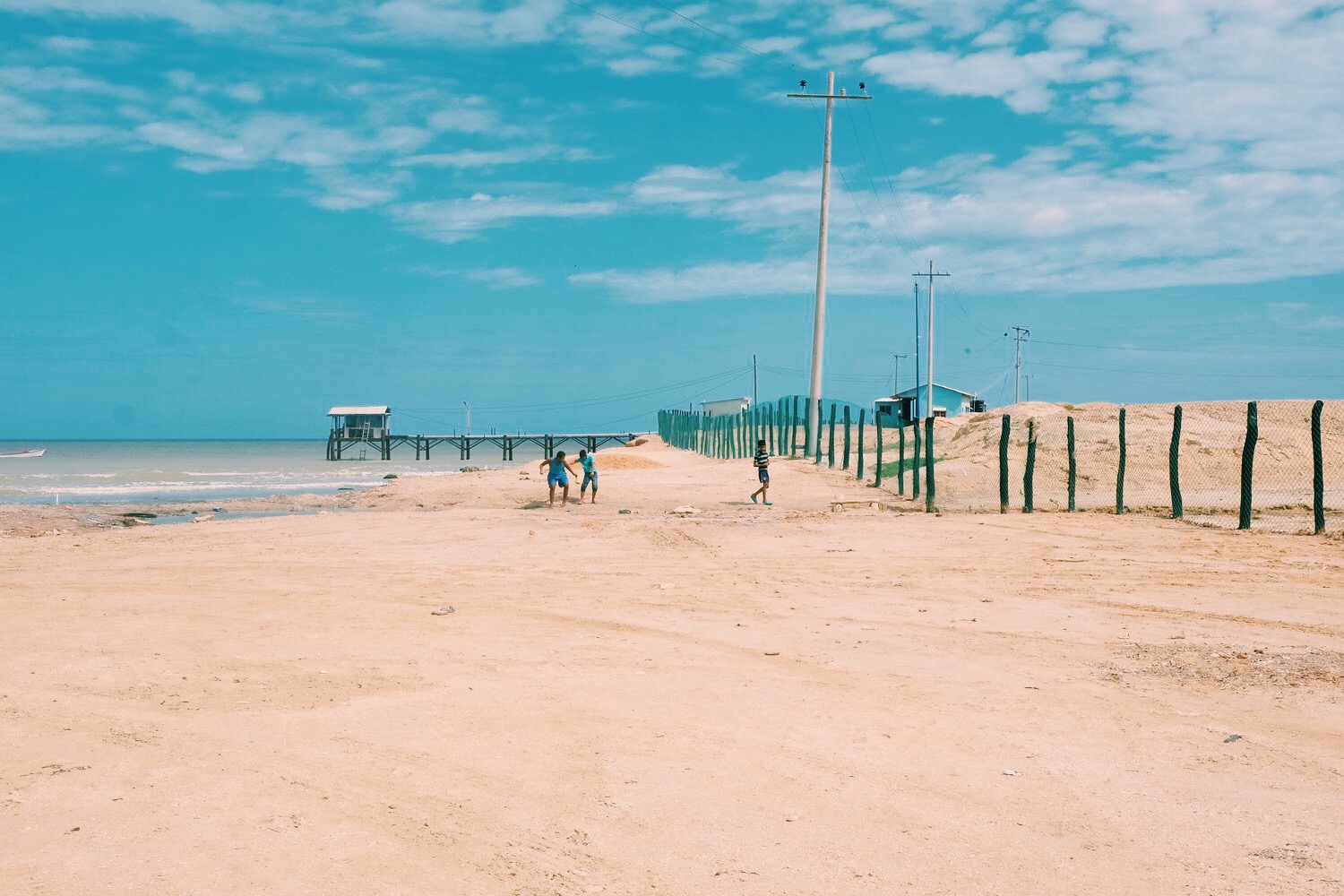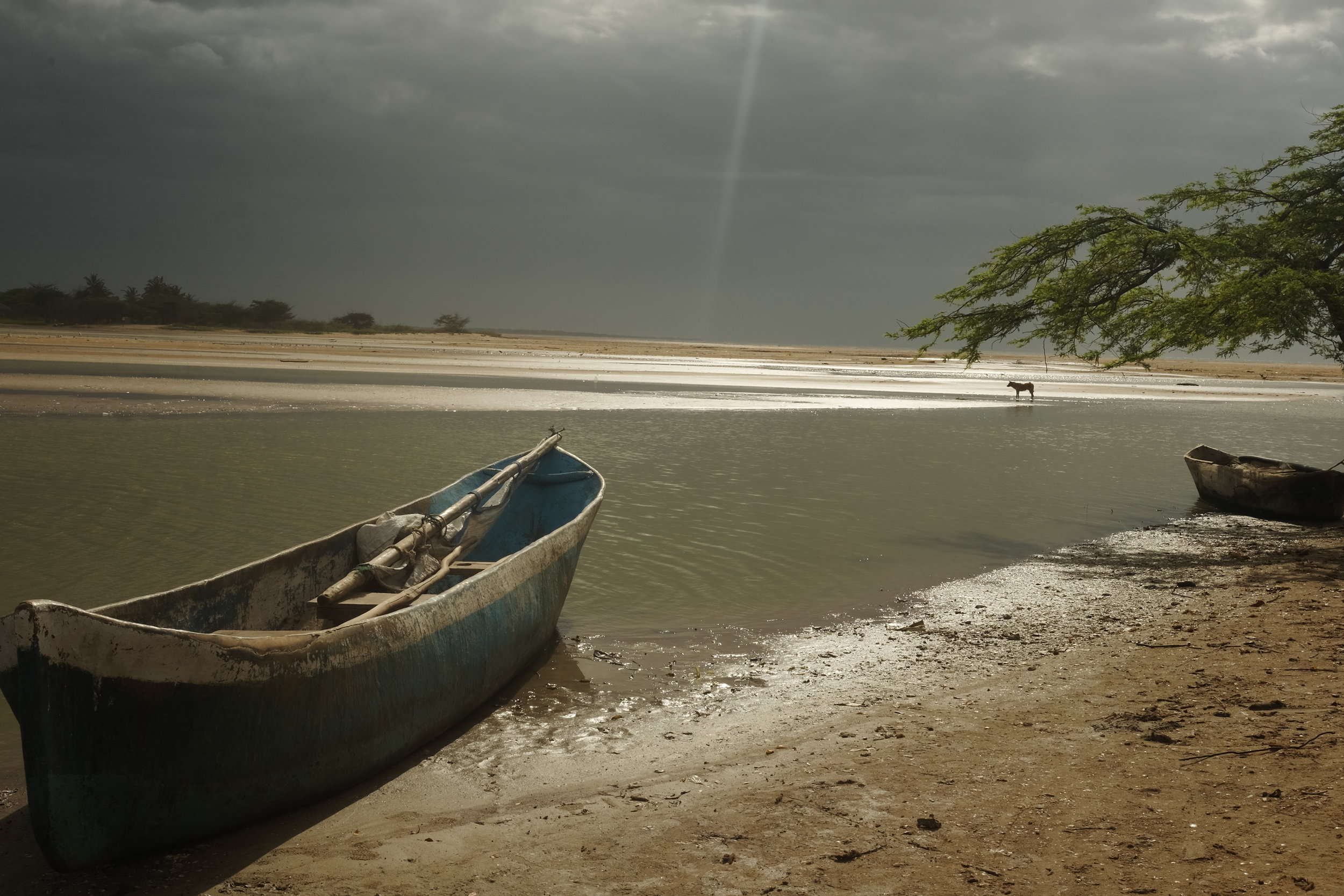 Day trip to Rioacha and the nearby national park in Camarones that is home to many wild flamingoes.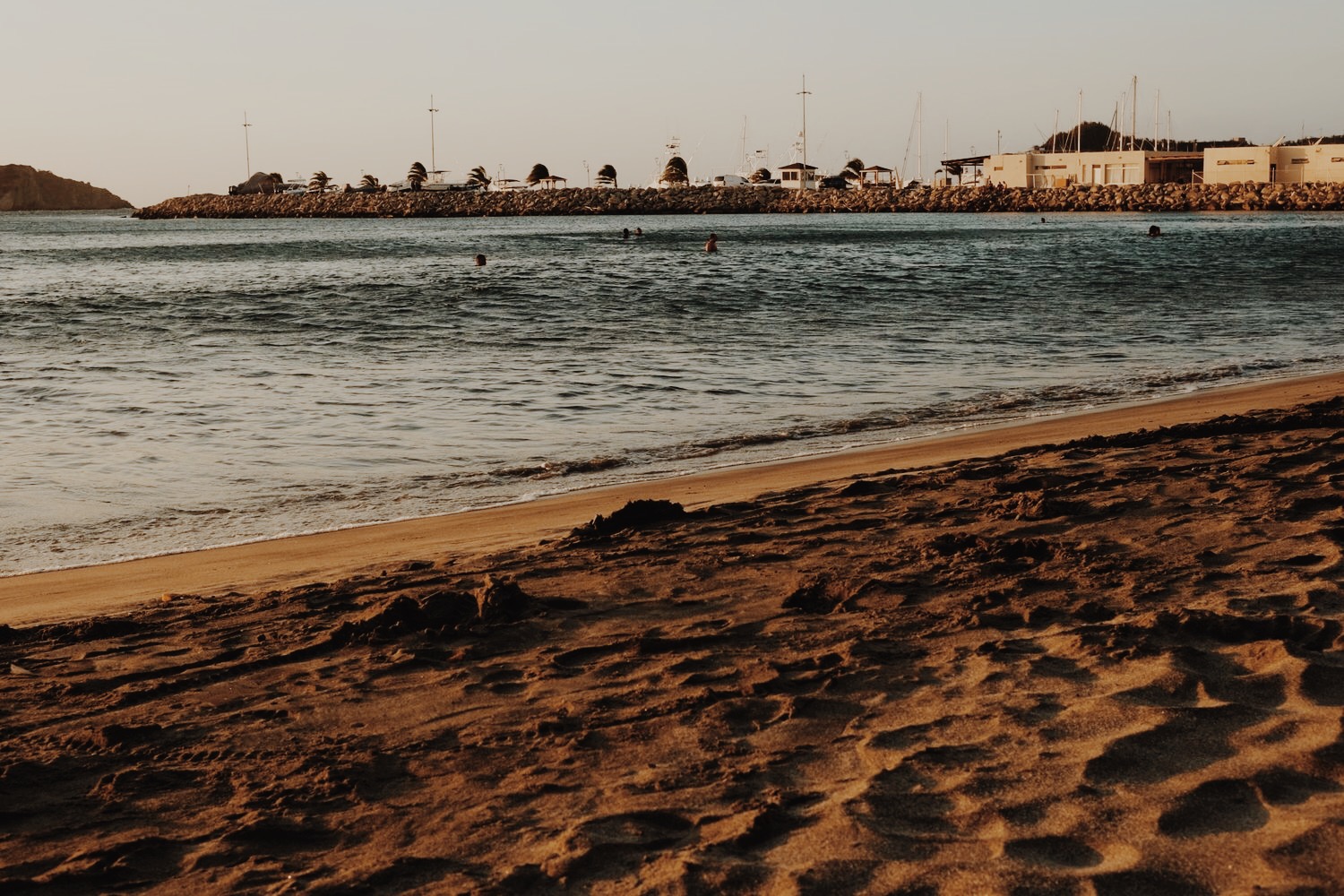 Check out Santa Marta's beaches. They continue after the marina area!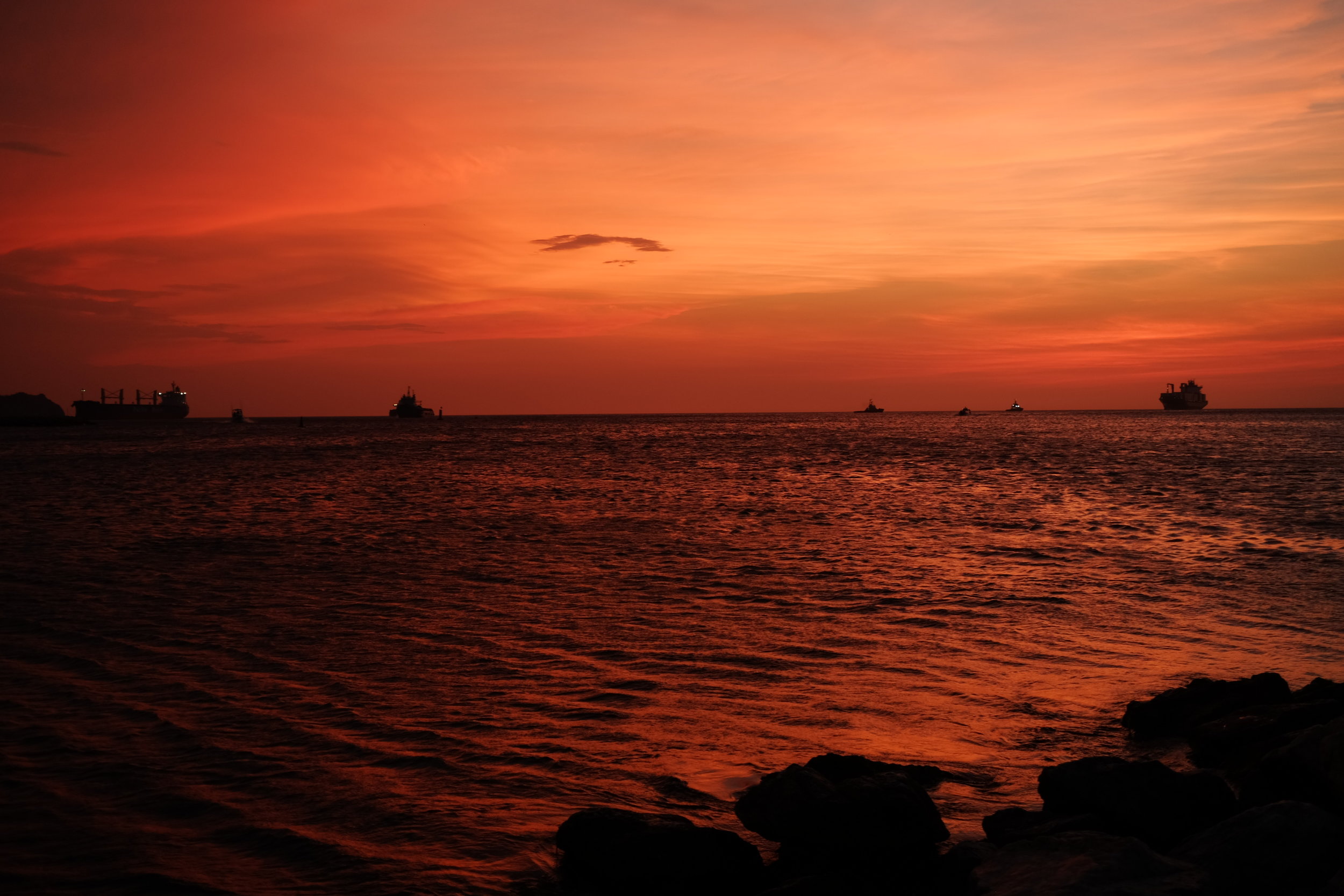 Enjoy the city's priceless sunsets: the sky turns a psychedelic pink/red/orange once the sun goes down.
It is possible to do just a day trip or stay overnight for 1-2 nights. If you have camping gear and don't mind hiking into the park with it, it is best to bring your own. Otherwise, you can either rent a hammock or a tent. From what we've heard, hammocks are the way to go. Be prepared to walk and sweat A LOT so bring water with you. Instead of staying overnight, we opted to do 2 day trips meaning we had to pay the entrance fee twice. Once you pay the entrance fee, you can stay inside the park for up to 5 days.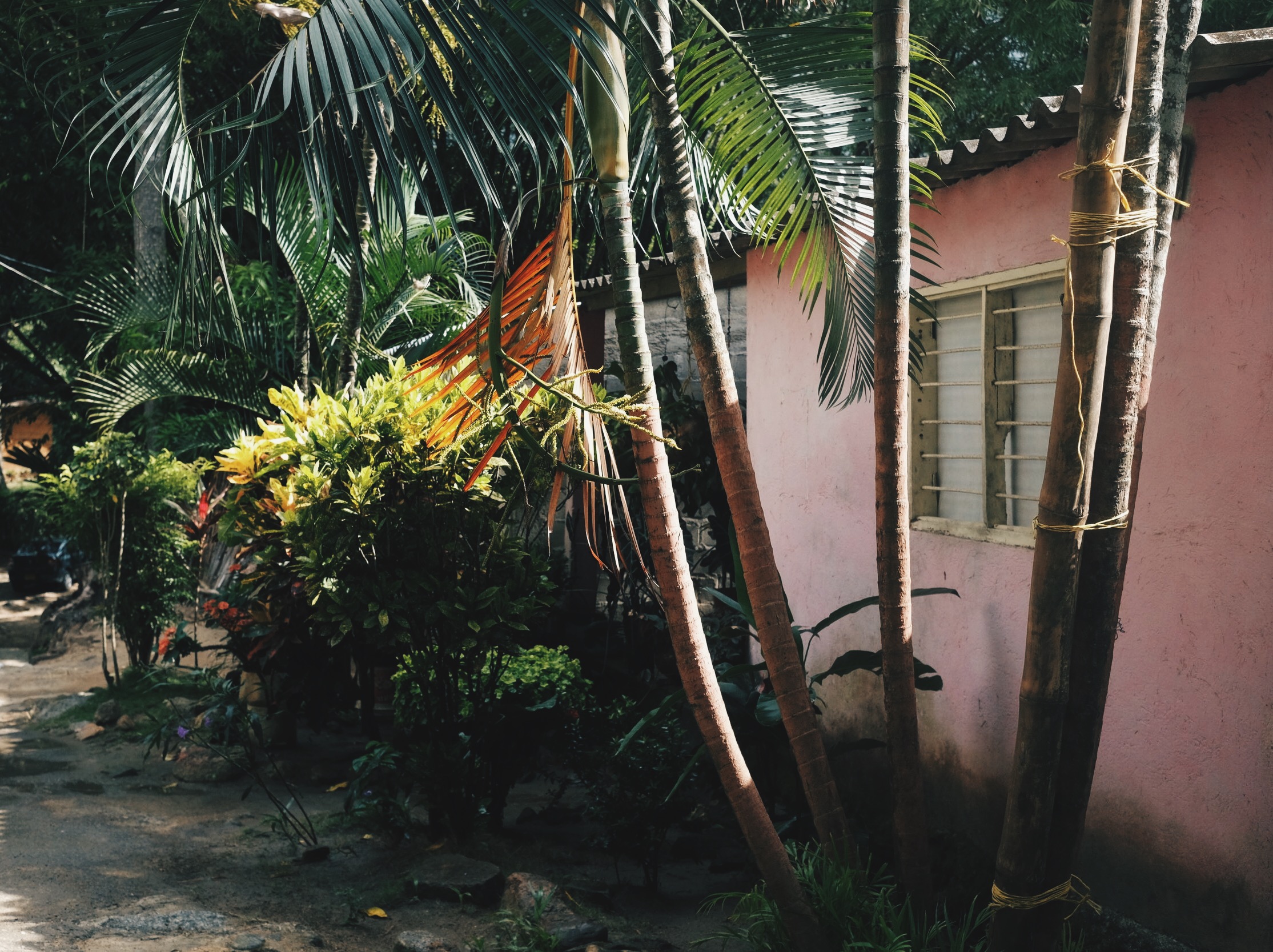 Calabazo is about a 30-minute taxi ride from Santa Marta. This small town has tourists coming and going to Tayrona.
One the first day, we entered the park via the Calabazo entrance. If you enter the park before 6 am, you might not have to pay if the guards haven't arrived yet.
This route is HARD, mostly uphill and very rocky!
It takes about 1-2 hours to get from calabazo to Pueblito, a small indigenous town with a few huts with nearby ruins. From there, you can climb down the rocky path to make your way to Cabo San Juan - the end goal for most travelers. In total, it will take about 3.5/4 hours one-way.
Once you get to Cabo San Juan, you will come across hoards of tourists. The main restaurant is jam packed with people eating and there always is a line to purchase drinks and snacks. It is worth noting that food and drinks are more expensive in the park compared to actual towns and cities.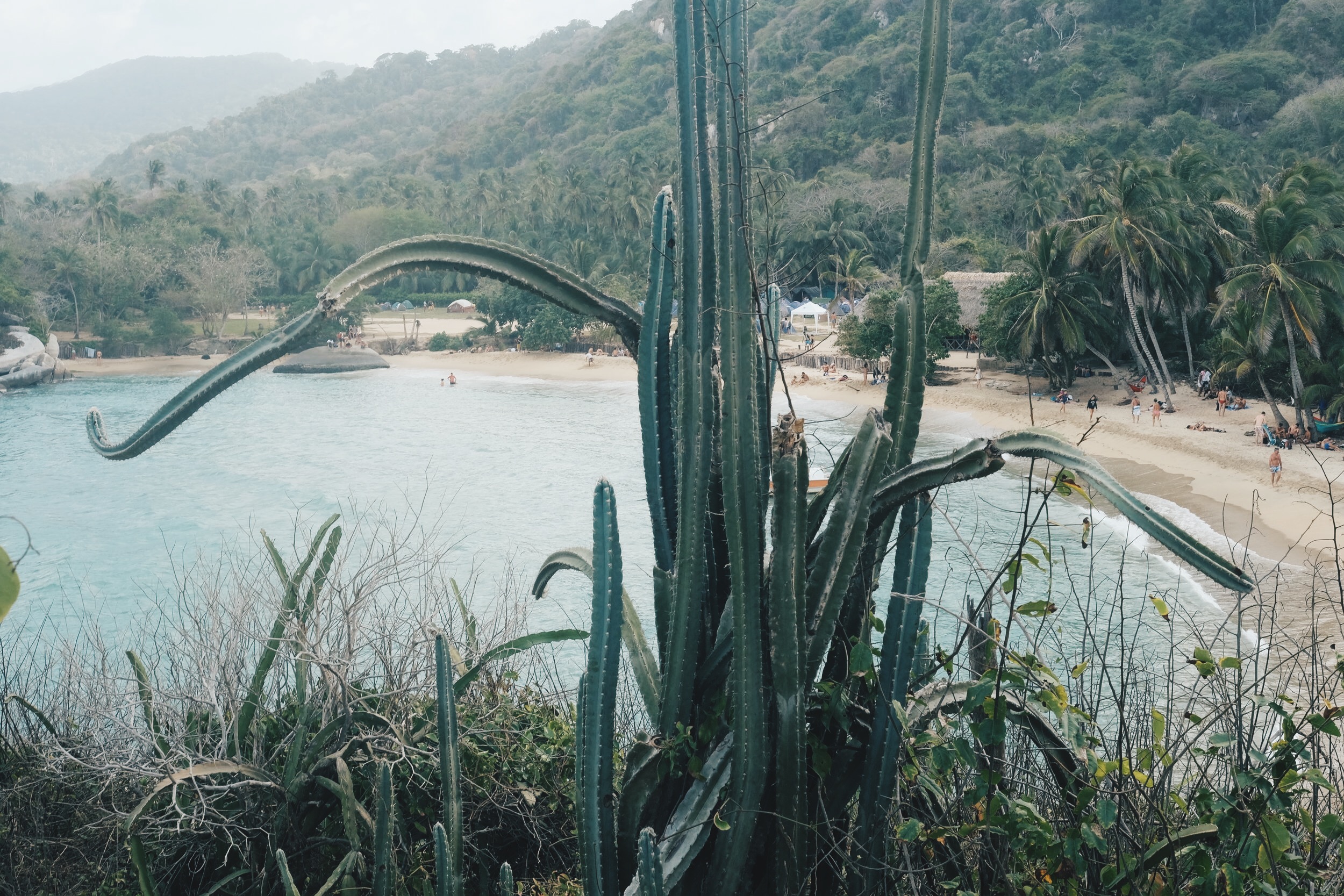 Alternative ways to get to explore Tayrona
Most people take a taxi or bus to the El Zaino Entrance. After paying the entrance fee, you can either walk or take a 10-minute shared bus ride to Cañaveral. It is well worth the money and time saved not walking. From Cañaveral, there are two options to get to the beaches. Take the main path which takes about 1.5 hours, more or less. The other option is the horse trail which takes less than 1 hour and is much easier to be honest.
A third option is taking a 1 hour boat ride from Taganga to El Cabo. Boats leave a couple of times a day when full, inquire in town or along the beach.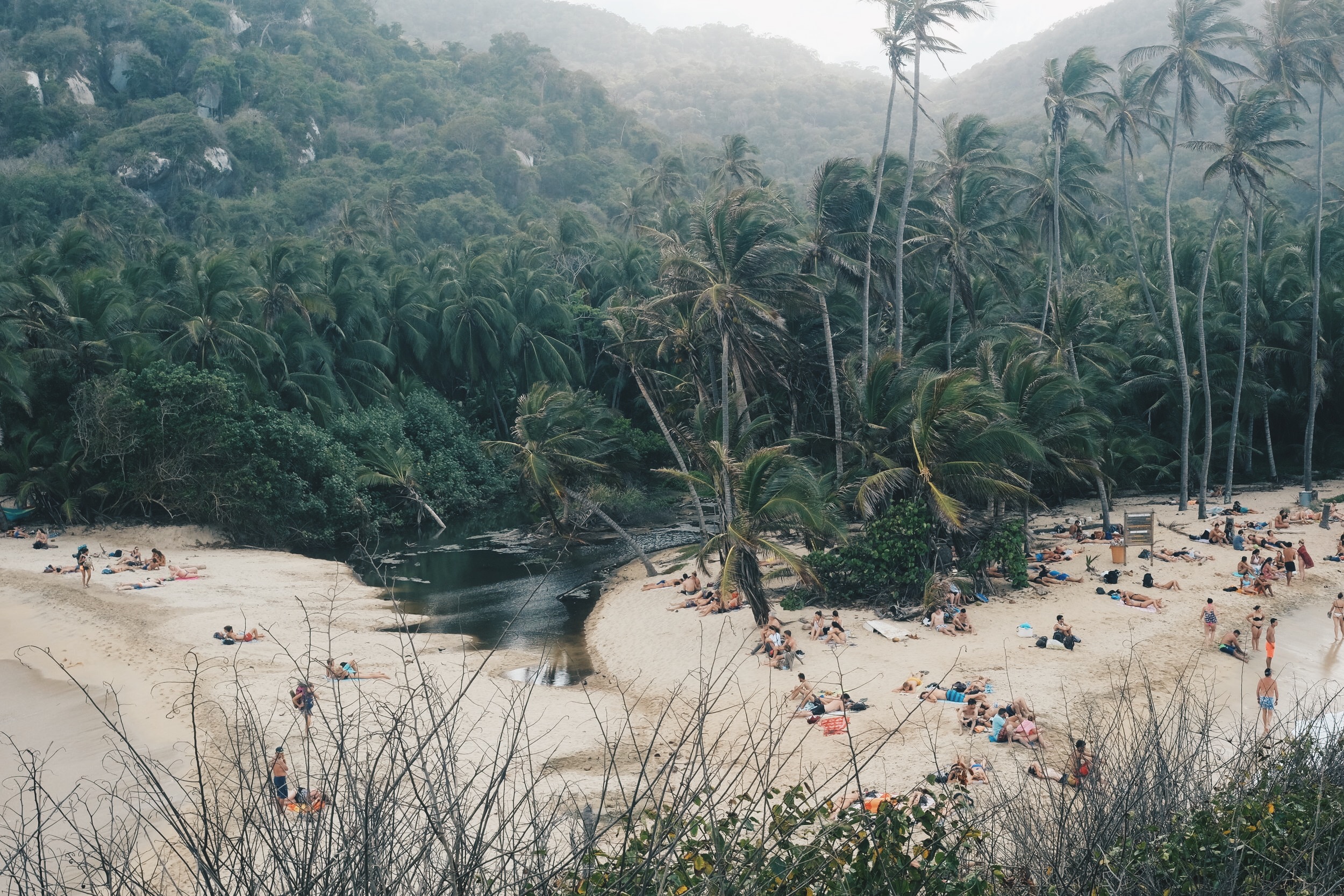 Tayrona is on the beaten path
To us, this place is just as touristy as famous Maya Beach in Koh Phi Phi, Thailand. Meaning it's by no means "off the beaten path". Fear not, if crowds aren't for you, just head on over to the adjacent Piscinita or Arrecife Beaches.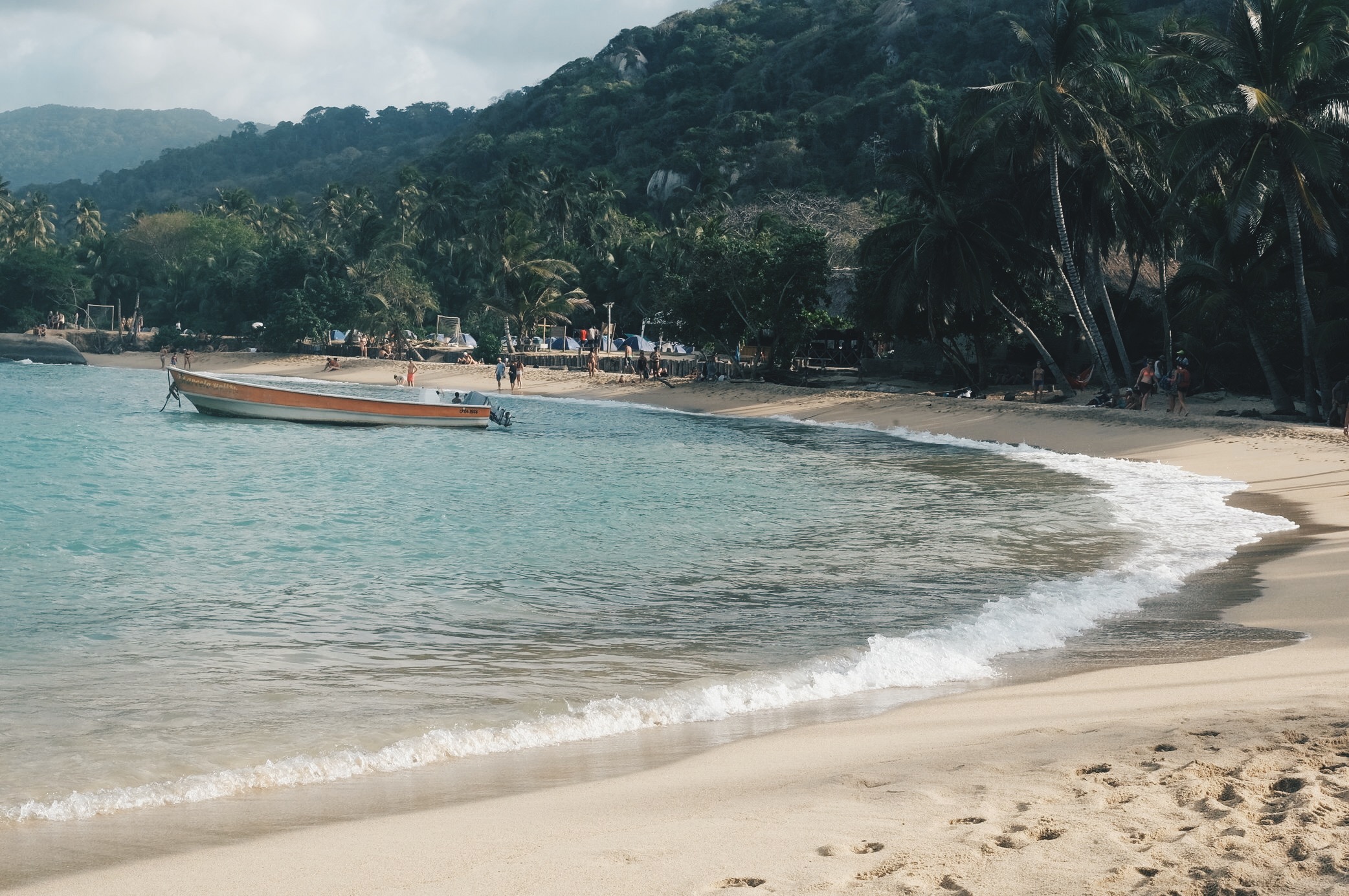 How accessible is Tayrona?
Tayrona is not super convenient for families with small children nor old people not able to walk a lot.
If you are feeling lazy / carrying a lot of weight, there are horses available for hire. You can get from the main entrance (not Calabazo) to Cabo San Juan in about 30-45 minutes horse back riding. On the second day, we opted to walk out via the horse trail and it is a lot easier than the pedestrian trail which takes about 1.5/2 hours by foot.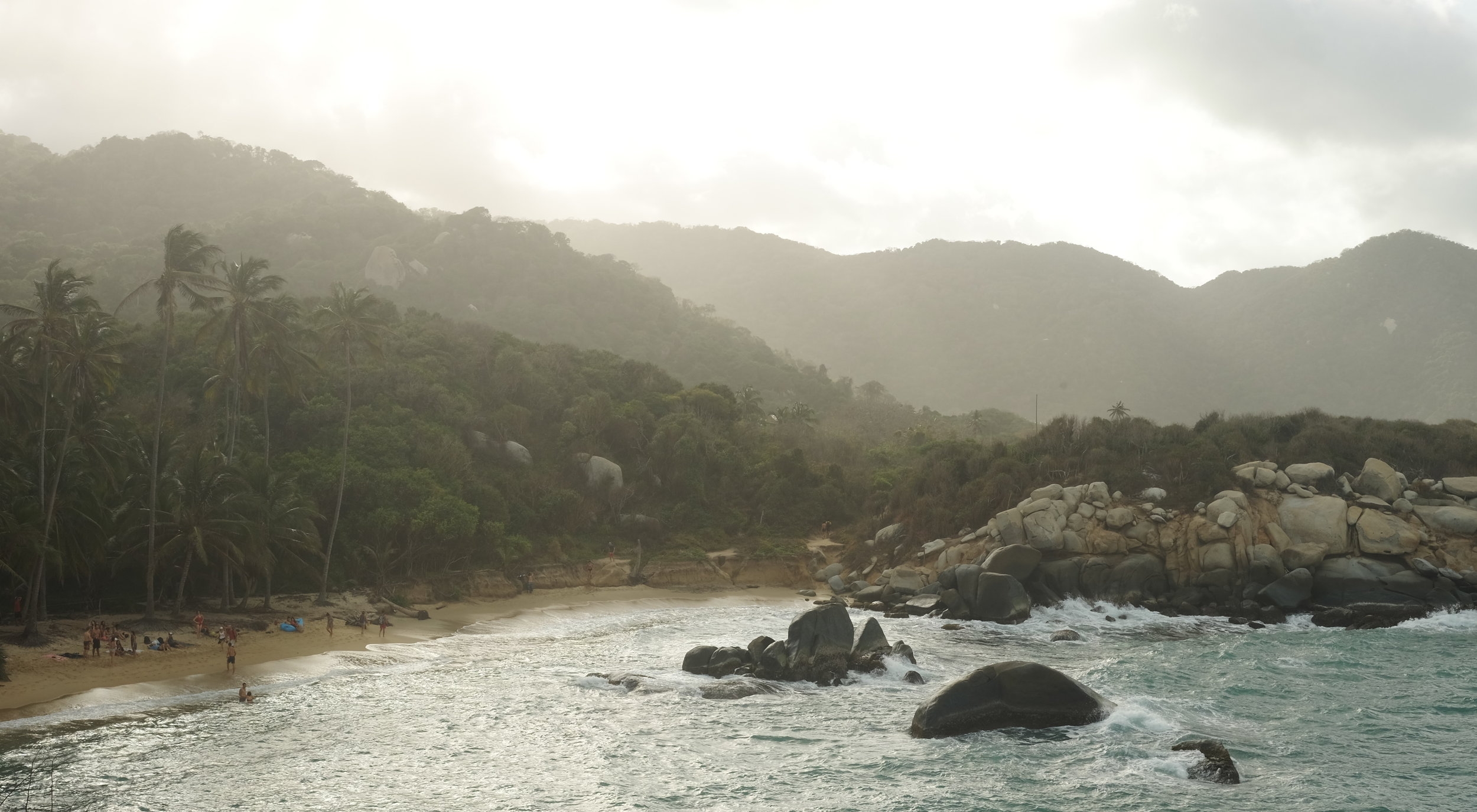 As far as wildlife, Tayrona is home to many different bird species, reptiles and even monkeys. Jaguars are also known to live there but are obviously rarely seen. In comparison to Costa Rica, Colombia has less wildlife but if you have a good eye you can spot some very cool things. Marine life is also very abundant with all types of tropical fish.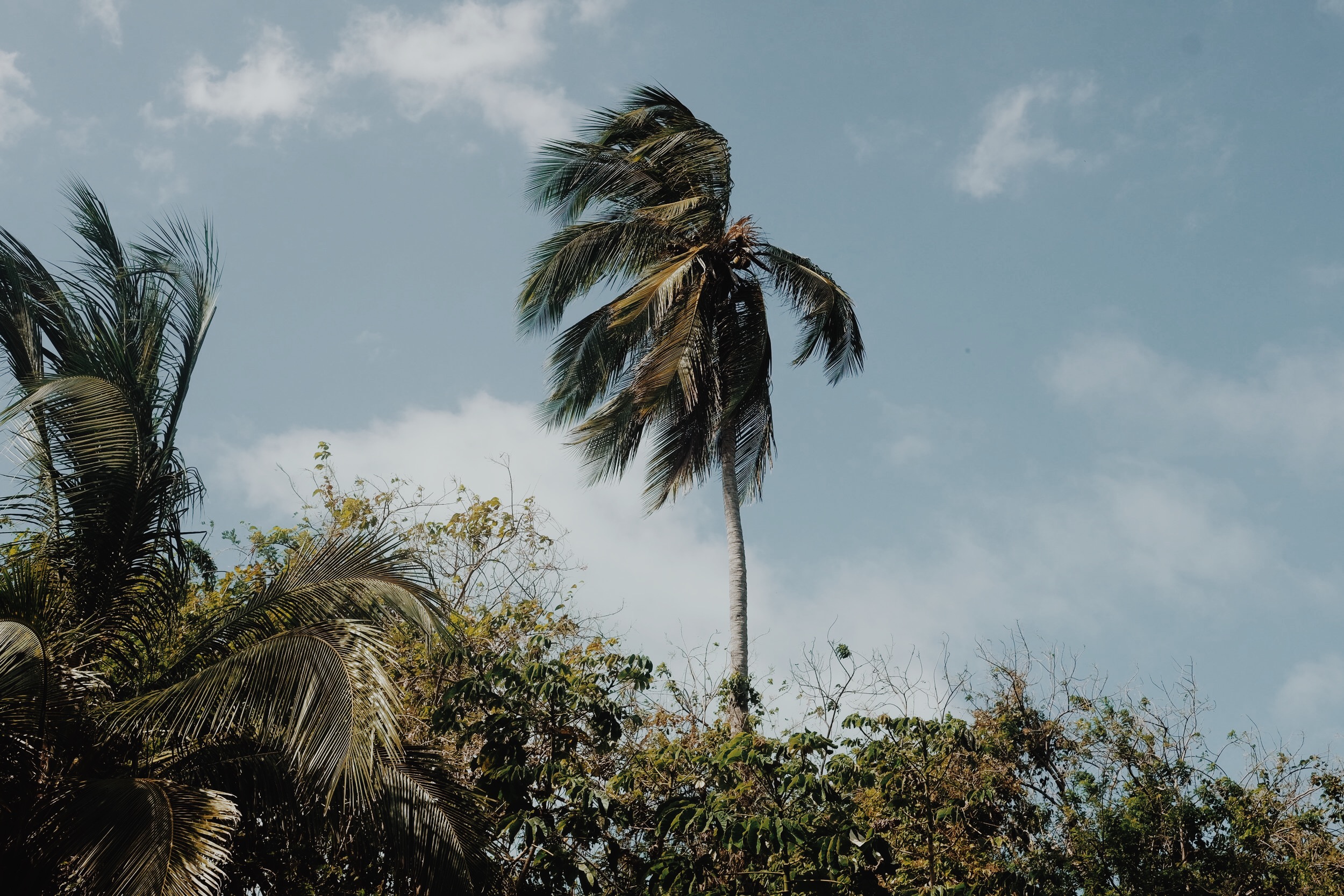 Camping inside the park
Ecohabs Tayrona
Tayrona Tented Lodge
Costena Beach Brisa Tranquila
Book a 4-5 night tour to the Lost City or Ciudad Perdida (similar to a mini Machu Picchu) to see ruins of an ancient Colombian city in the jungle. You cannot trek here independently. Make sure to bring hiking clothes and boots, repellant, swimsuit, a sleeping bag, waterproof dry bag and anything else you need (sunglasses, camera, toiletries, etc.). This is a great option for experienced hikers / those in good shape as it involves a lot of walking. Just bring a small backpack and try to travel as lightly as possible. Also be aware you will be sleeping in hammocks, tents or very basic lodging along the way.
Hike to Paso Del Mango (hard).
Take a day trip to Palomino to go rafting down the river.
Go diving! All diving companies can be found in Taganga.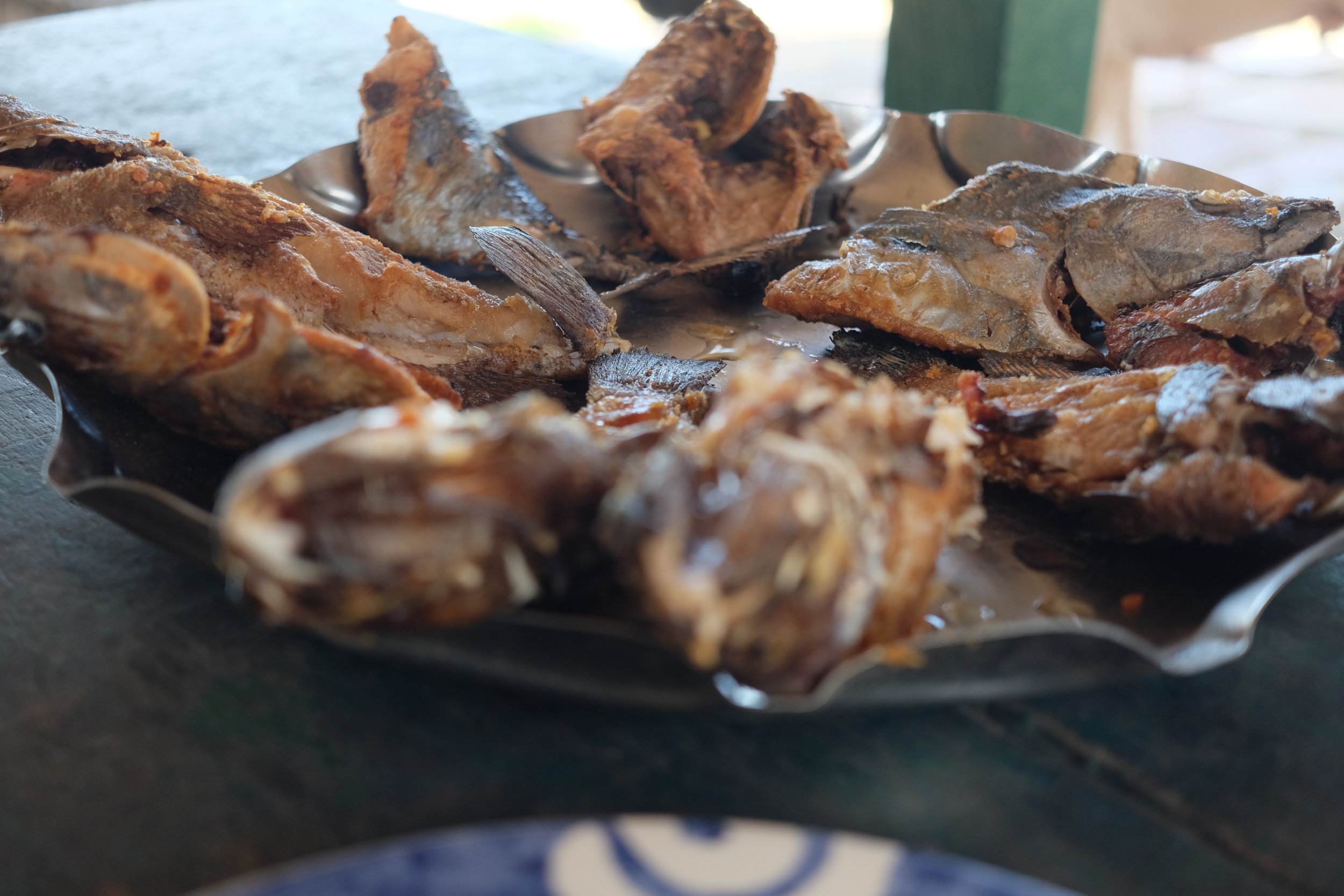 Eating and drinking in Colombia
If you don't have any dietary restrictions, you can enjoy a wide variety of dishes from freshly caught seafood to mouthwatering asado.
Vegetarians are able to get by as well, especially if you buy groceries at the supermarket and cook your own meals.
Food and drinks in general are pretty cheap. So drink all the Colombian beer (Club Colombia or Aguila) you want!
By the end of the trip, I got sick of eating arepas.
Drinking natural juices is a thing in Colombia! I fell in love with the lemonade over there (made with limes)! The limonada de yuerbabuena is seriously the best thing ever.
Colombians know how to make a good steak with chimichurri sauce. My god!
They also know how to make a mean chicken soup called sancocho.
Kokoriko makes the best rotisserie chicken.
On the Caribbean Coast, you can get a lunch platter with fried fish, plantains, salad and rice or similar for cheap.
Ceviche from the beach vendors or street food trucks is also recommended. Grab an empanada to go as a snack.
Colombian is paradise for coffee lovers! So be sure to have try it everywhere you go!
I observed that Colombians mainly prefer to eat sweet things over savory. You'll see arequipe-flavored everything!
Colombia has a lot of exotic fruits. We suggest visiting a local market to taste them all.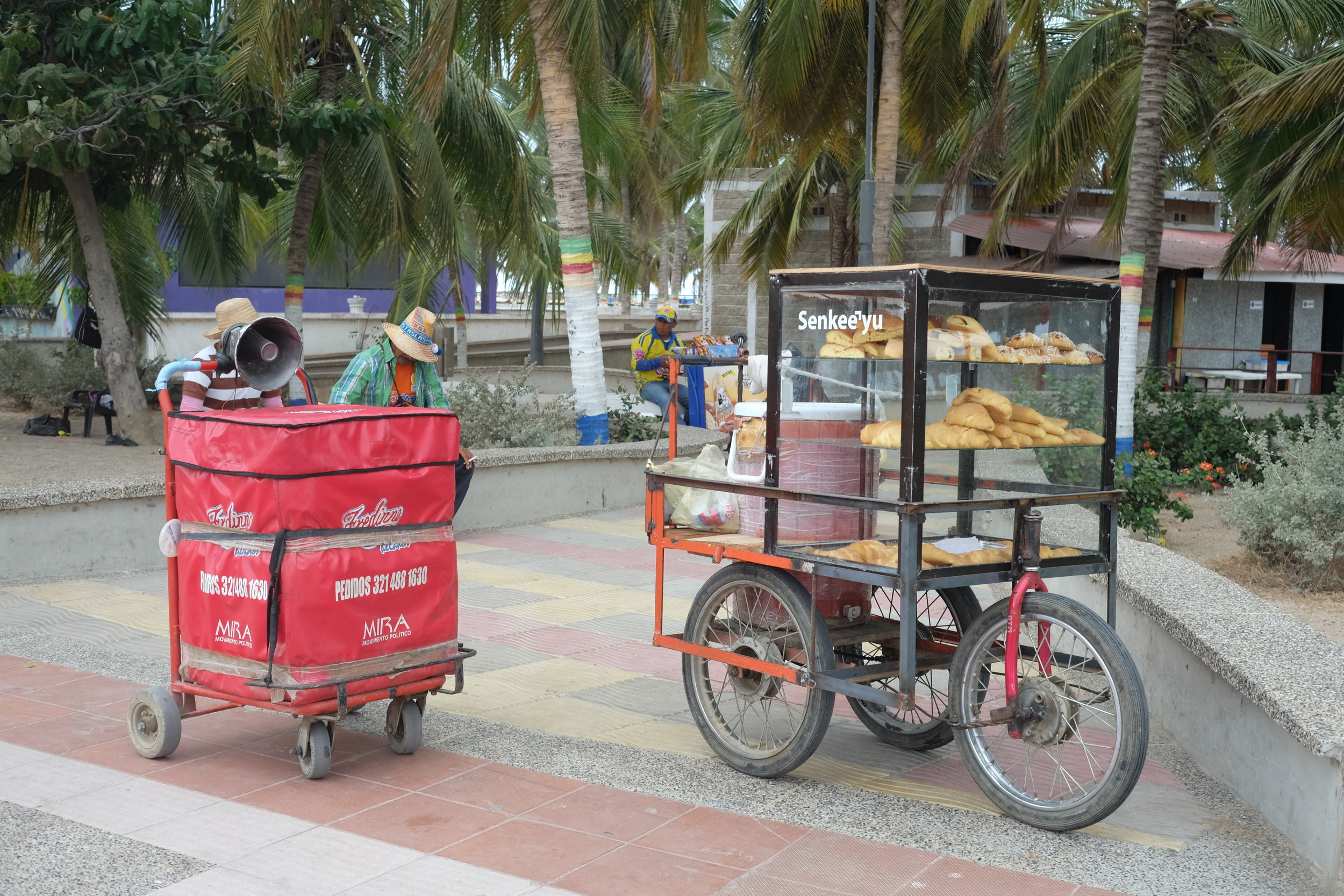 Horatio Barbato (Usaquen, Bogota)
Lulo (Santa Marta)
Caribbean Wings (Santa Marta)
Asadero Donde Octavio (Santa Marta)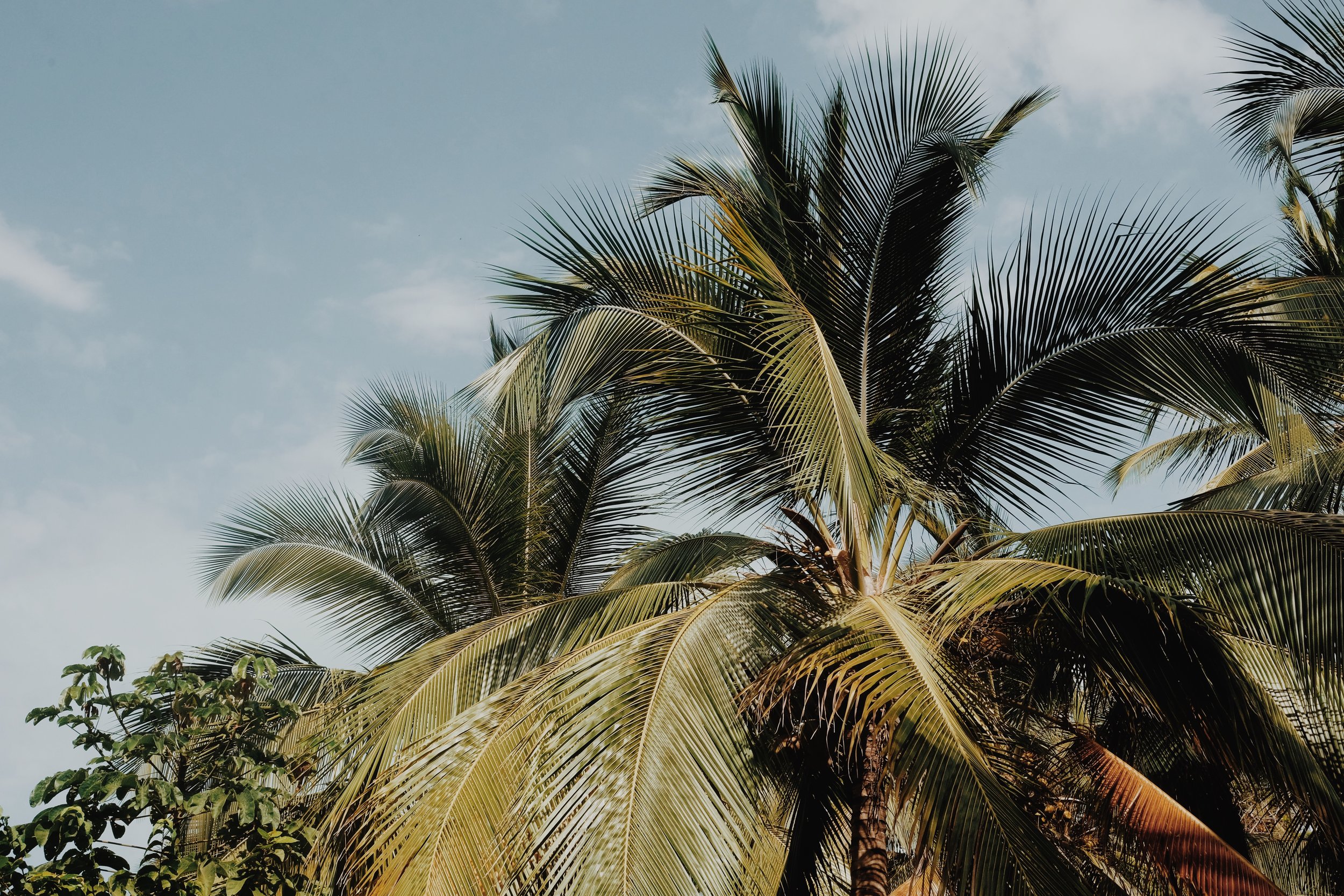 For many travelers safety might be a concern. In reality, the Colombia we experienced was extremely safe and friendly. Bear in mind there are TONS of police / security guards everywhere. Security is something that Colombia takes very seriously.
Places that Colombia is similar to...
Ecuador, Costa Rica, Nicaragua & the Caribbean.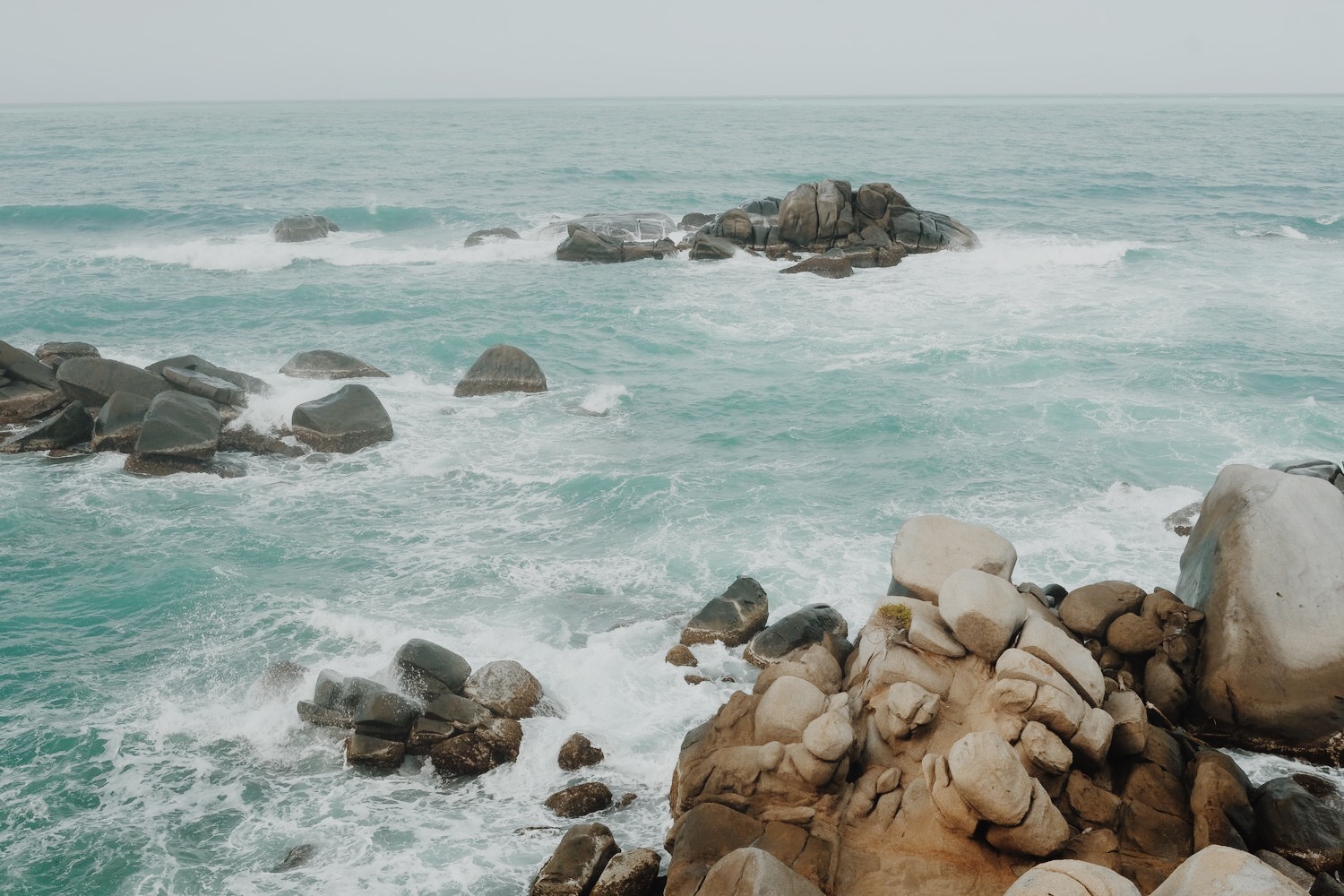 What type of travelers should visit Colombia?
Someone who has already been to at least 1 country in Central or South America. If you are a hiker, nature lover, bird watcher, beach bum, hippy, or backpacker – all the better!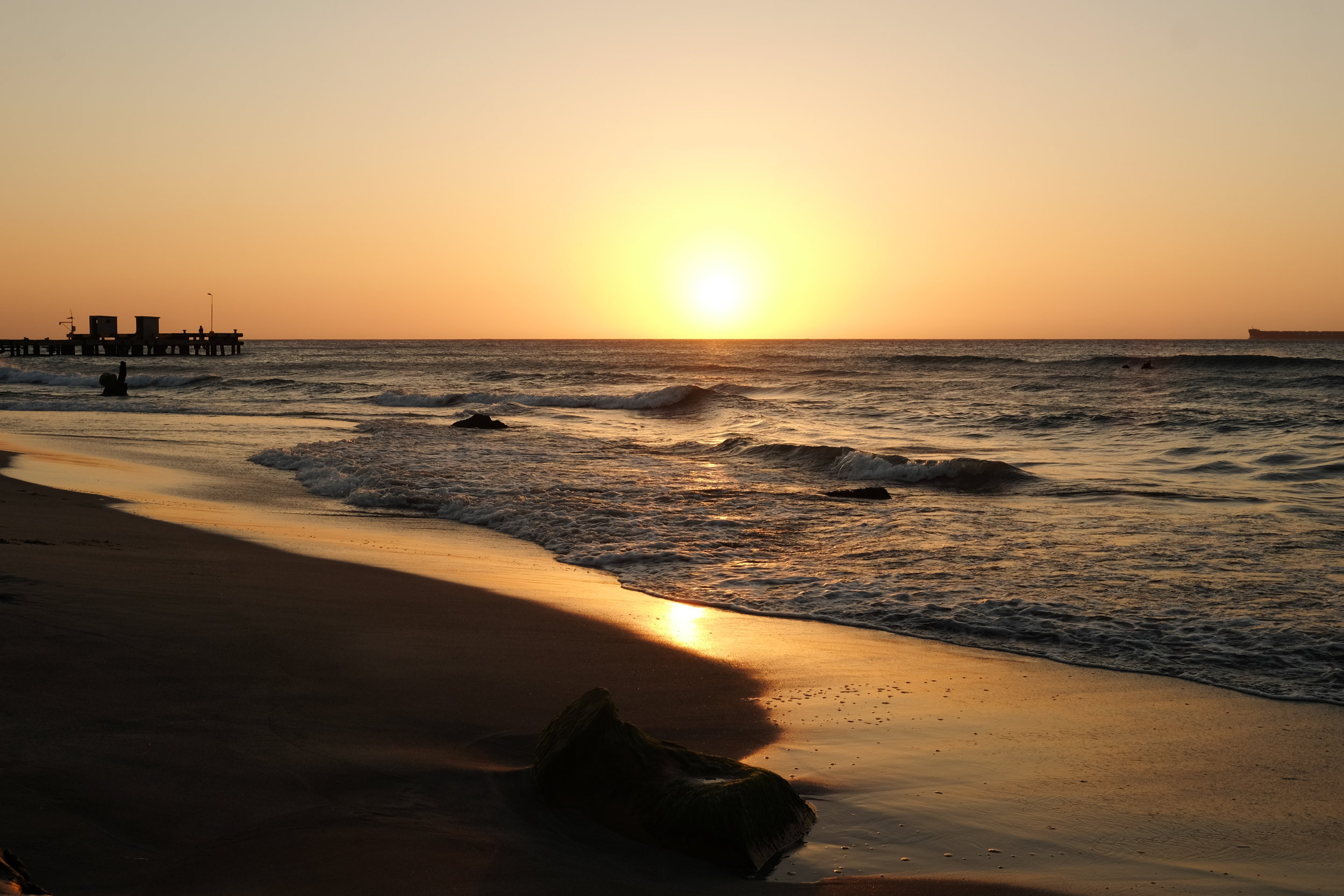 From our observation, the majority of tourists are Colombian. However you will come across many Germans, French, Americans as well as other South Americans.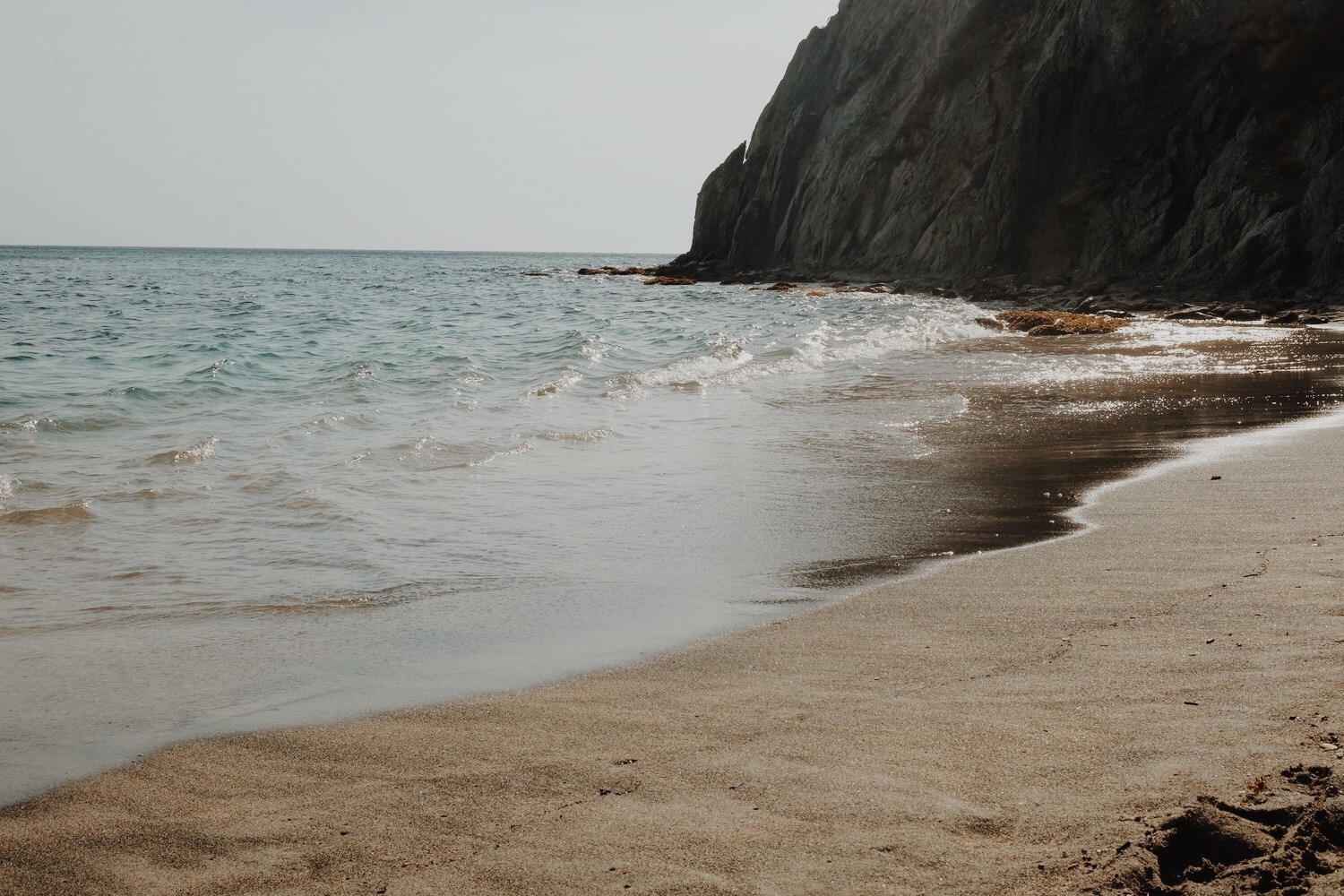 What I'm not going to miss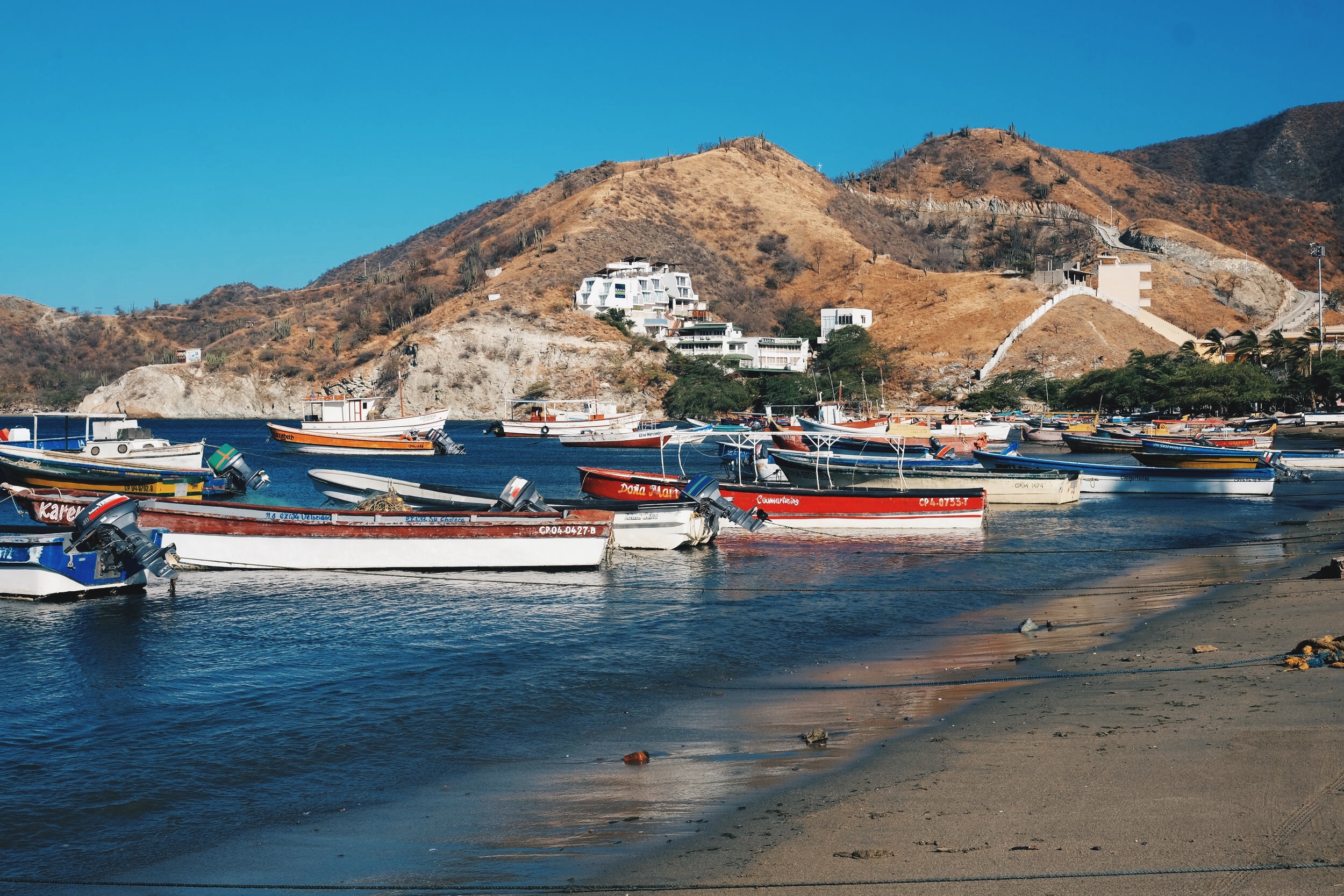 Hot, colorful, and natural.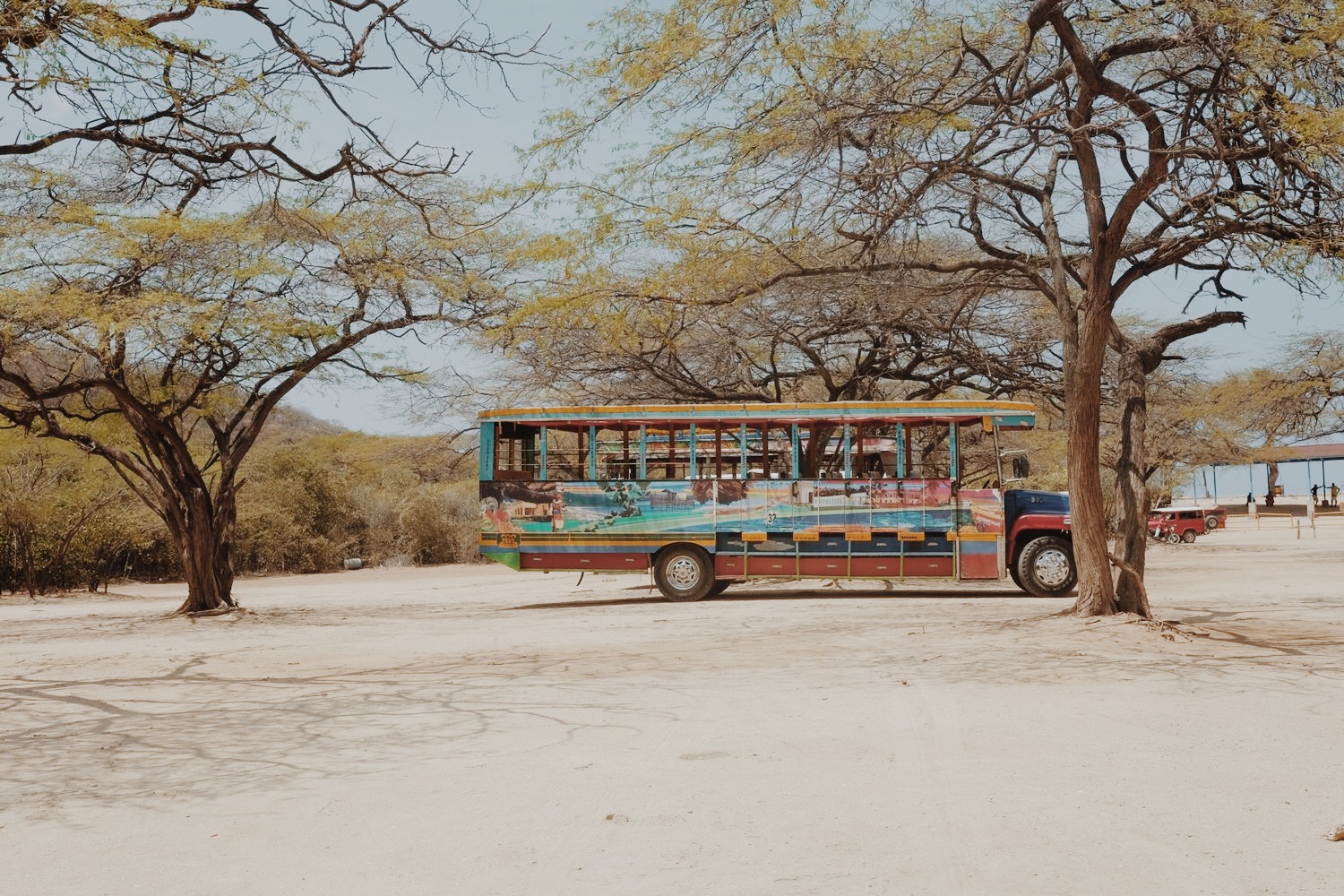 One thing that surprised us
How mountainous the country is! It reminded us a lot of Colorado. From the Andes to the Sierra Nevadas, there are impressive vistas at every turn.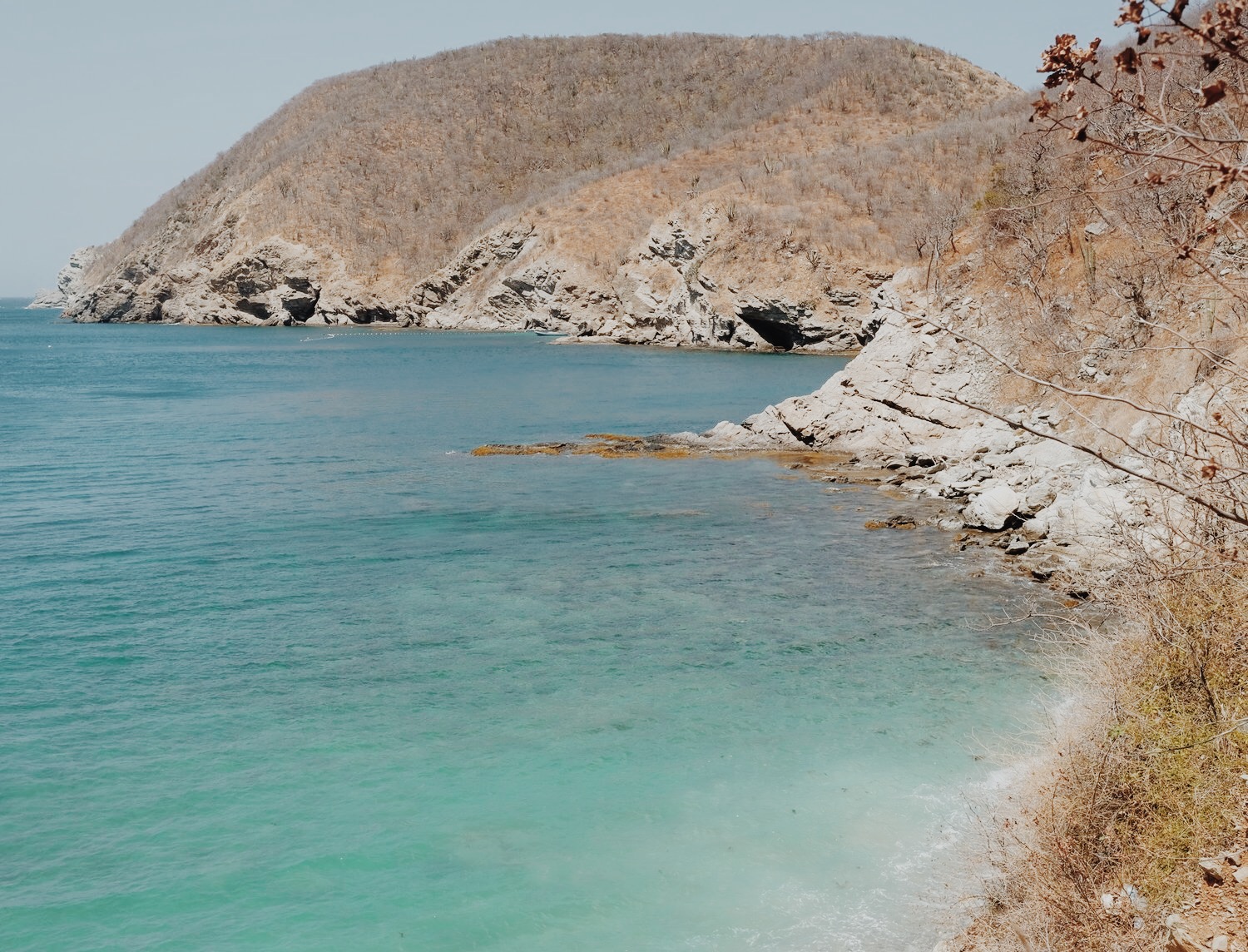 Is the water safe to drink in Colombia?
When we travel to developing nations, it is always best to drink bottled water which is what we did 99% of the time.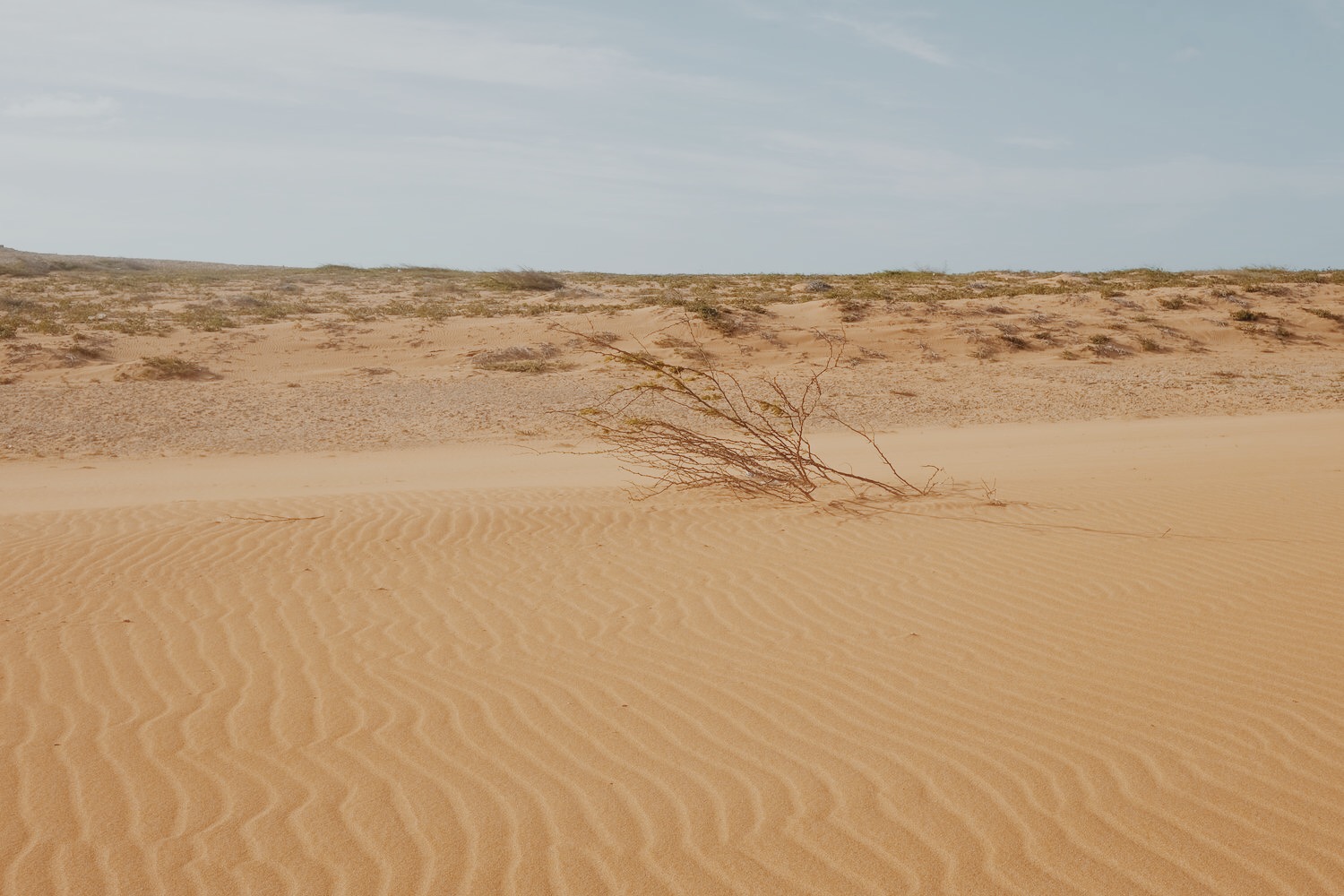 Our best trip-planning advice
Whether traveling solo, as a couple or in a group, Colombia has so many treasures to uncover. We spend almost 2.5 weeks in the country, and only saw a small portion of what the country has to offer. Pick 1-2 places that you really want to visit and focus on those areas so you don't spread yourself too thin. If you have any connections in Colombia, use them! It would've been nice to have a local show us around for a more authentic and deeper experience.
If we had to do it again / for next time
It would've been nice to visit Barranquilla (especially during Carnaval) and Cartagena which is really trendy nowadays. The Amazon & Medellin are also on our bucket list for next time.
We found it a little hard to understand the Colombian accent especially in the beginning of the trip. People speak very quickly and jumble words together. However you will get used to the accent and it becomes less difficult to decipher. Colombia is a great place to practice or even learn Spanish as not many people speak English (apart from hotel staff or foreigners).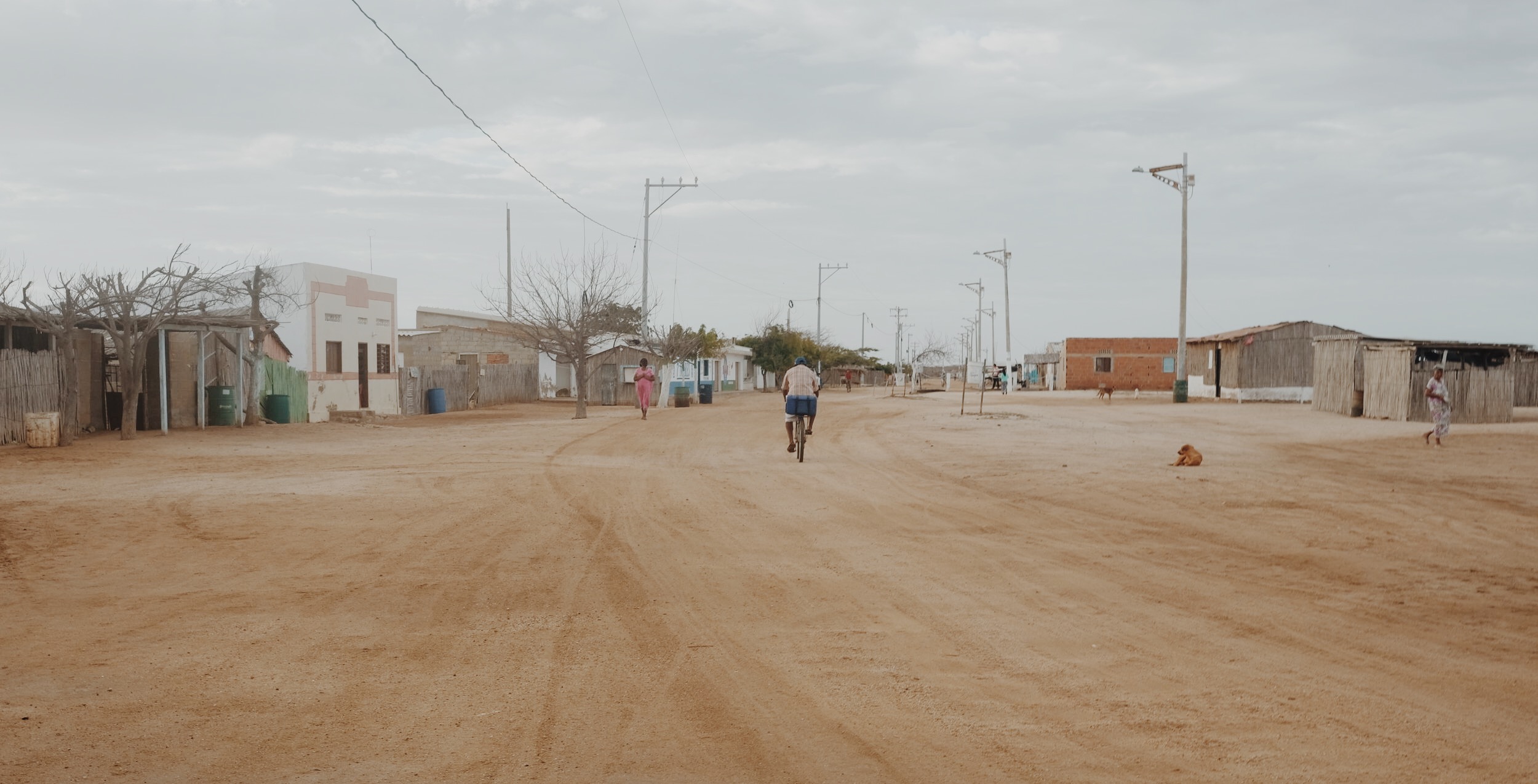 Yes Colombia is cheap! But with the good there is always bad. In a lot of places, there are straight up shacks. Shantytowns... Favelas... Many people are really poor especially in the Caribbean region. In Cabo de la Velas, there are indigenous children that are so poor with no shoes who come running towards any car looking for a handout or selling bracelets.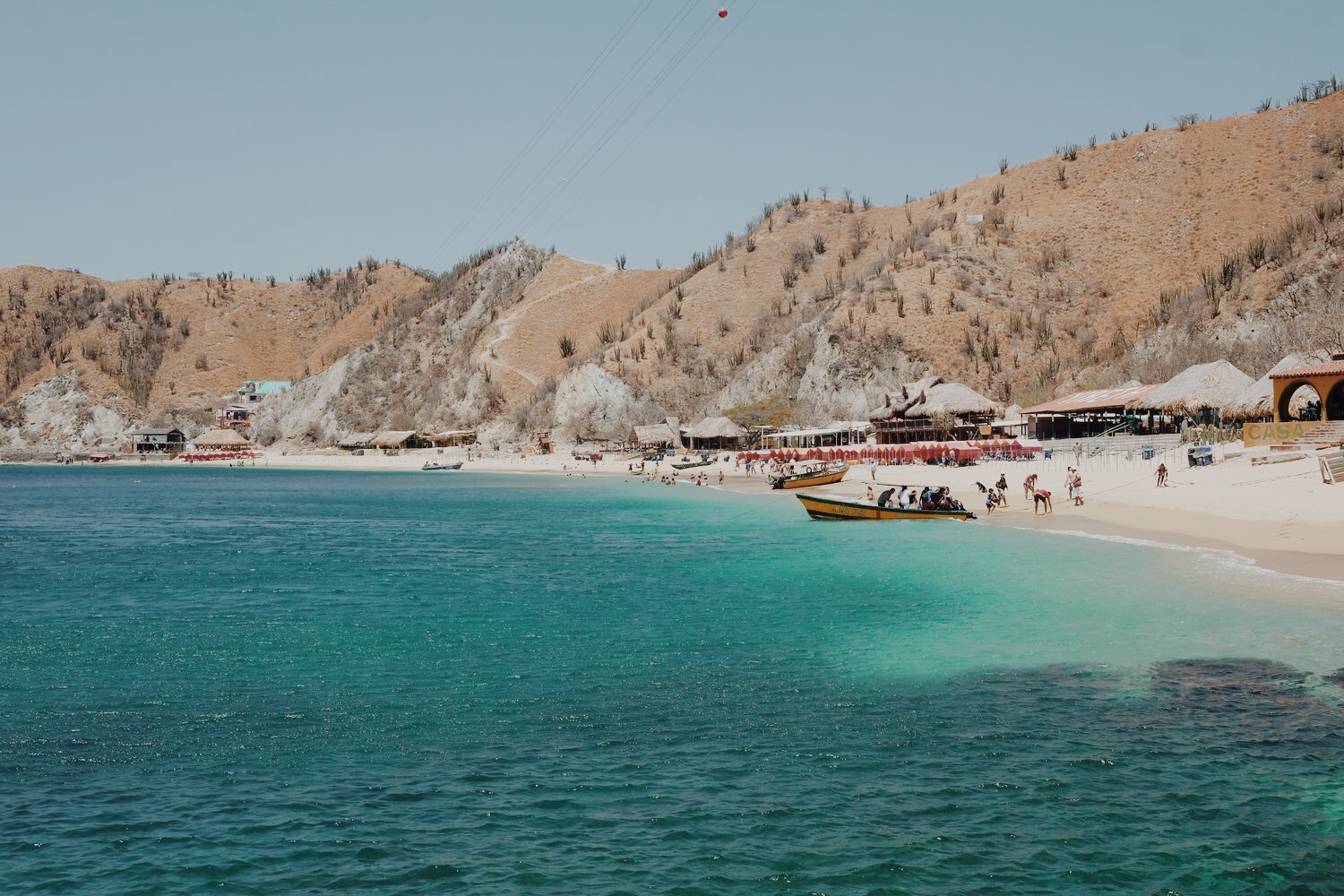 Also, expect to see trash and litter everywhere. Many people aren't educated about recycling, thus it is very normal to see plastic bottles and bags everywhere on the street or even in the beach. Bogota is cleaner in comparison to Santa Marta. Tayrona National Park is pretty spotless. The beaches are gorgeously natural and lush.
READY TO DISCOVER TO COLOMBIA?