Zen Wellness Getaway At BodyHoliday
Take our word - this is the Ultimate Zen Wellness Getaway! A vacation or honeymoon at BodyHoliday in St. Lucia is perfect for luxury travel junkies who enjoy being pampered in tropical paradise. If interested in taking this trip, we recommend going between December-June in order to avoid hurricane season. In terms of trip duration, you won't regret staying at the resort for at least a week or longer. There are direct flights available from Miami, Atlanta and New York. This place is all about eating healthy and exercising in the beautiful outdoors. Get ready to uplift you mind, body and soul in St. Lucia!
At GlobalNomad, we are all about "made to order" travel which is what the BodyHoliday is all about and why we love it. We do the trip-planning, so you create your own wellness travel destiny all thanks to the resort's #1 priority of customizing each and every guest's experience.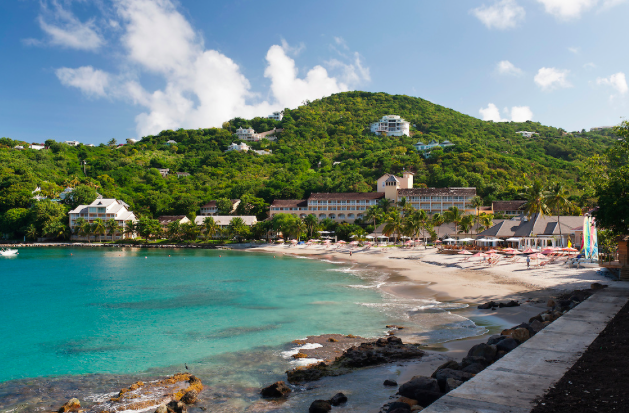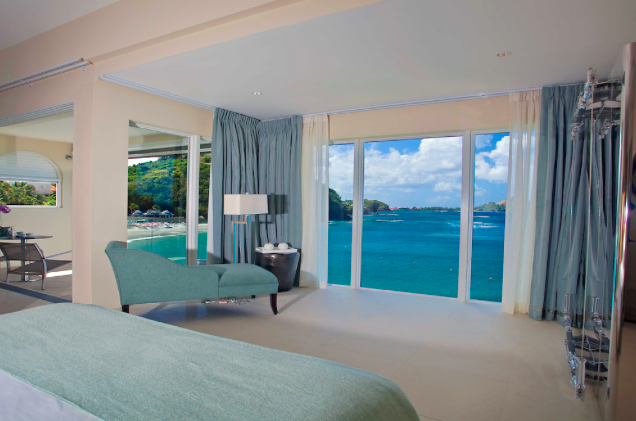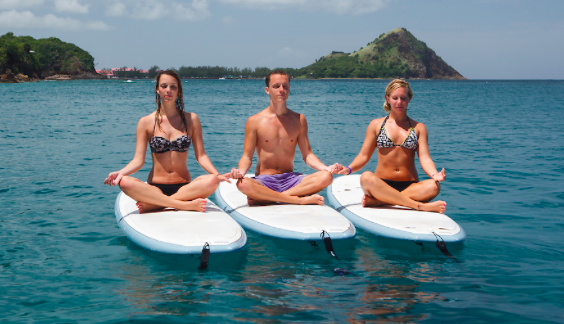 WHAT IS THE BODYHOLIDAY?: Set on a secluded cove of white sand beach at the edge of the Caribbean Sea, surrounded by tropical gardens and rainforest, BodyHoliday, Saint Lucia is the ultimate getaway for body and mind. Recognized as one of the finest destination resorts and centre of well-being, there couldn't be a more idyllic corner of the world to escape to. But what makes this vacation truly idyllic is it's designed by you. Every guest has the opportunity to customize their treatments and activities to suit them.
Here, you are encouraged to do as much or as little as you like. At this all-inclusive luxury resort dedicated to well-being, there are any number of ways to soothe the senses and restore the spirit. Based on a philosophy of relaxation, restorative beauty, exercise and diet, BodyHoliday offers every possibility. The renowned Wellness Centre, voted one of the world's best spas by Condé Nast Traveler, caters to every need with an indulgent array of time-honored body treatments as well as state-of-the-art therapies, while BodyHoliday's five-star restaurants satisfy every taste with menus that feature locally-sourced foods and ingredients fresh from the resort's own organic garden. Then, there is the endless list of activities on land and sea–from yoga sessions and fitness classes, scuba diving, sailing, tennis and golf to more exotic adventures including biking the coastline, hiking the mountains or abseiling a river gorge. However you design it, BodyHoliday can be a hive of activity or a haven of peace and serenity.
Finally, BodyHoliday stands out for the quantity and quality of services actually included in the holiday price.
What's included in your stay?
Your room
Access and use of the resort's facilities
Activities and classes including yoga, meditation, stress management, Caribbean dance lessons, spinning, zumba, water sports and much more!
Wellness: one 50 minute inclusive spa treatment per day
Food and drinks
Click here for more information.
The BodyHoliday is a great beach vacation, but it is far more than that; it is designed to be the most relaxing and rejuvenating beach vacation in the world. All you need to know is the resort mantra: "Give us your body for a week and we'll give you back your mind".
Just take a look at this video!
All GlobalNomad clients receive an additional complimentary spa treatment on the day of arrival!